When looking to buy property in Cambodia, you'll encounter several available types, each with its unique characteristics. But which one should you choose? In this article, we'll explore each property type, providing you with a better understanding of the options available in the Cambodian property market.
Condominium
A condominium refers to a building or a complex of buildings that contain several individually owned flats. Condominium developments are generally high-rise buildings that are newly constructed with a wide variety of modern furnishings and amenities. While most condominium units are in buildings that only house condos and amenities, there exists also mixed-use developments that can also house space, commercial offices, and, in some cases, hotels.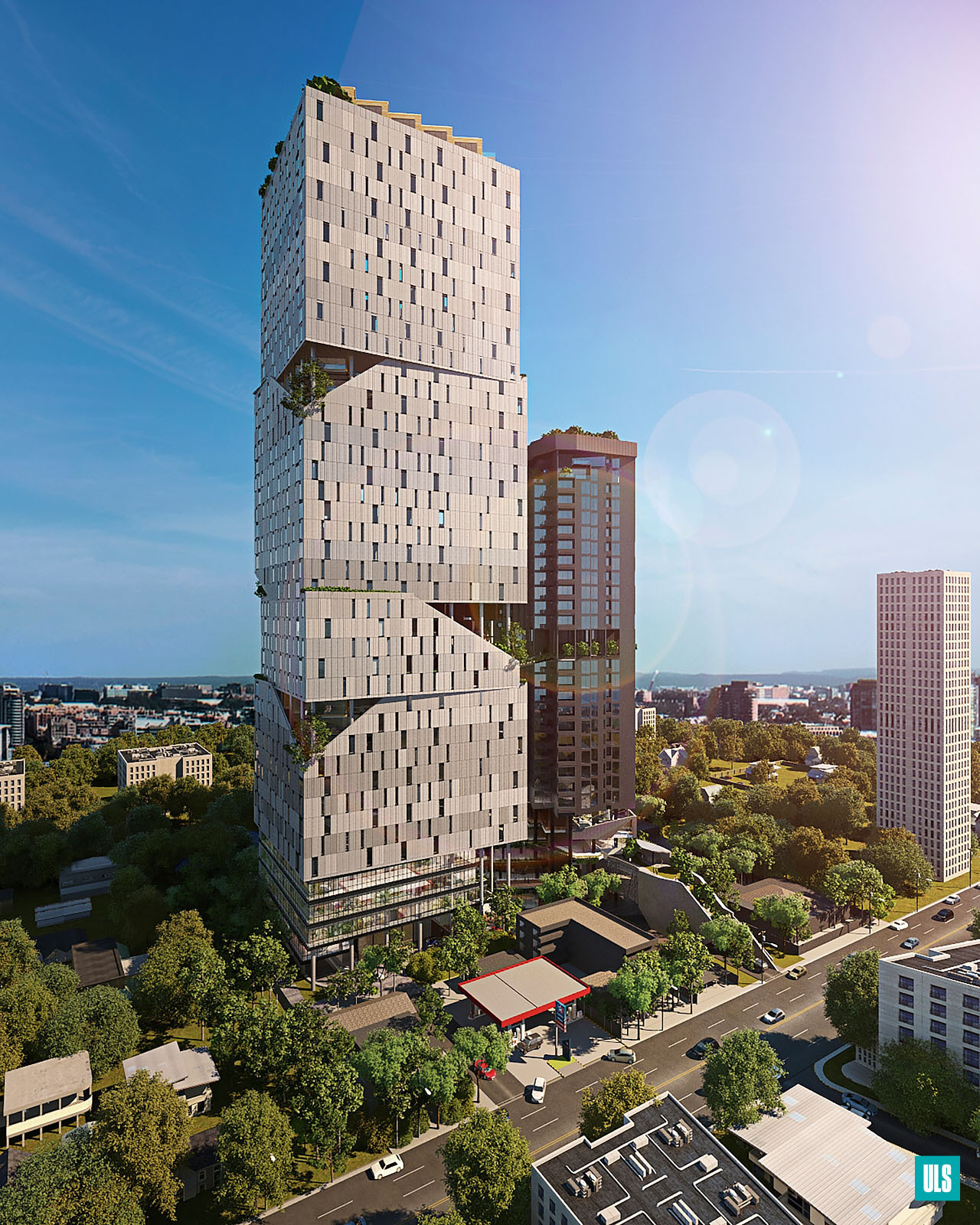 What's the difference between a Condo and an Apartment?
In Cambodia, apartments generally differ from condominiums by a few factors. Apartments are found in buildings built before 2010 and are not eligible for strata titles. Centrally owned buildings (one owner) regardless of it being pre or post-2010 will typically be called apartment buildings or apartments, given there are additional services such as weekly cleaning included. Nevertheless, the two terms often overlap and are used interchangeably in Cambodia.
Villa
Freestanding houses are referred to as villas and usually have a garden or outdoor area. Villas are found across the country and are used to house businesses, Cambodian families, and expat renters. There are both newly built villas and restored colonial-era villas. In the more central parts of Phnom Penh, well-maintained villas are in high demand. Traditionally, inner-city villas were used for all purposes, such as retail, office, and residential properties. However, with heavy property development in critical districts of Phnom Penh, Siem Reap, and Sihanoukville, many of these villas are being demolished to make way for new buildings, and the supply of freestanding villas (outside of borey developments) has since dropped considerably. Villas are also considered the premier property type within borey developments. Many borey developers offer villas, twin villas, shophouses and other variations within their projects. Villas are a particularly desired property type for wealthier Cambodian families, offering a house and land investment with plenty of space for extended family, pets, and vehicles.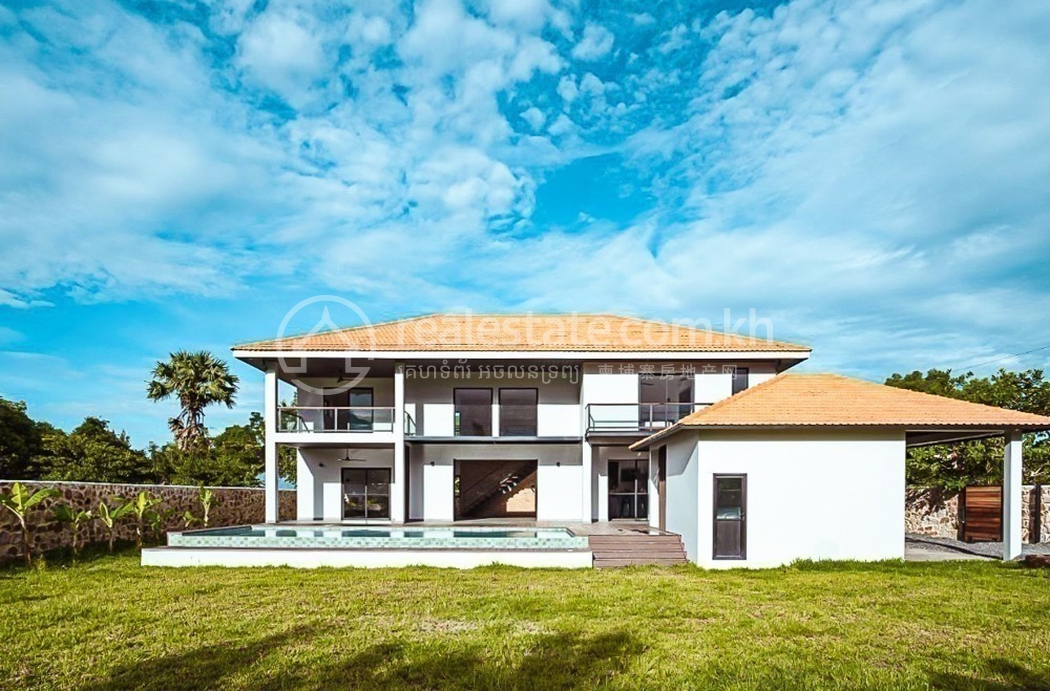 Traditional Wooden Khmer Houses
Traditional Khmer houses were initially made of wood and built on stilts to protect them from floods. The area under the house is used as a family area or for keeping a family's livestock safe at night. With the continuous growth of the real estate sector, the majority of wooden houses in central areas have been renovated, and the areas underneath have been turned into ground-floor structures made of concrete. Many have also been converted into restaurants or tourism operations. Outside of the inner city, however, these traditional houses can be seen, especially in districts prone to flooding.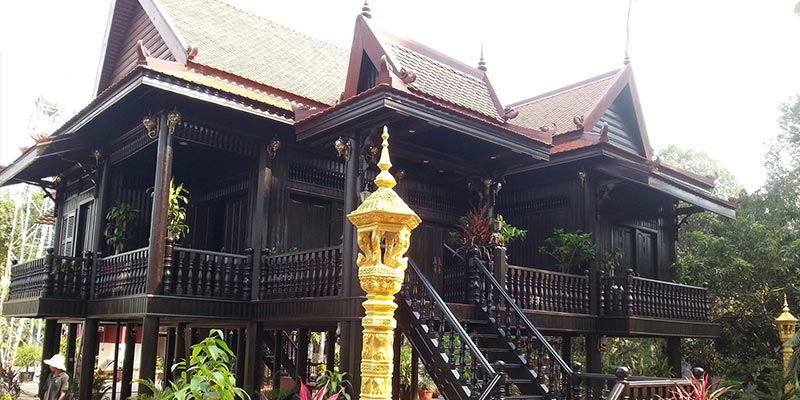 Shophouses and Renovated Shophouses
A shophouse is a type of architectural structure that combines both commercial and residential purposes within a single building. These buildings are commonly found in urban areas. Khmer-style shophouses are typically a standard size of 4 meters by 16 meters (13 feet by 52 feet). Generally, these shophouses are two, three, or four floors high, with a long and narrow layout. Shophouses are arranged in rows and share a common wall with neighbouring houses. This house style is popular with Cambodian families for this reason, as it allows for an additional revenue stream, especially when the house is located in a high-traffic area of the city or town. In some areas of Cambodian cities and key commercial streets, regulations stipulate that shophouse owners must use the ground floor of their homes for retail space and operate a shop if they wish to reside there. Shophouses can be rented as individual units for each floor or as an entire house. Renovated shophouses are becoming increasingly popular as they have the exact size specifications as traditional shophouses but include modern amenities and interior design. Shophouses generally feature mezzanine floors, which provide additional bedroom space.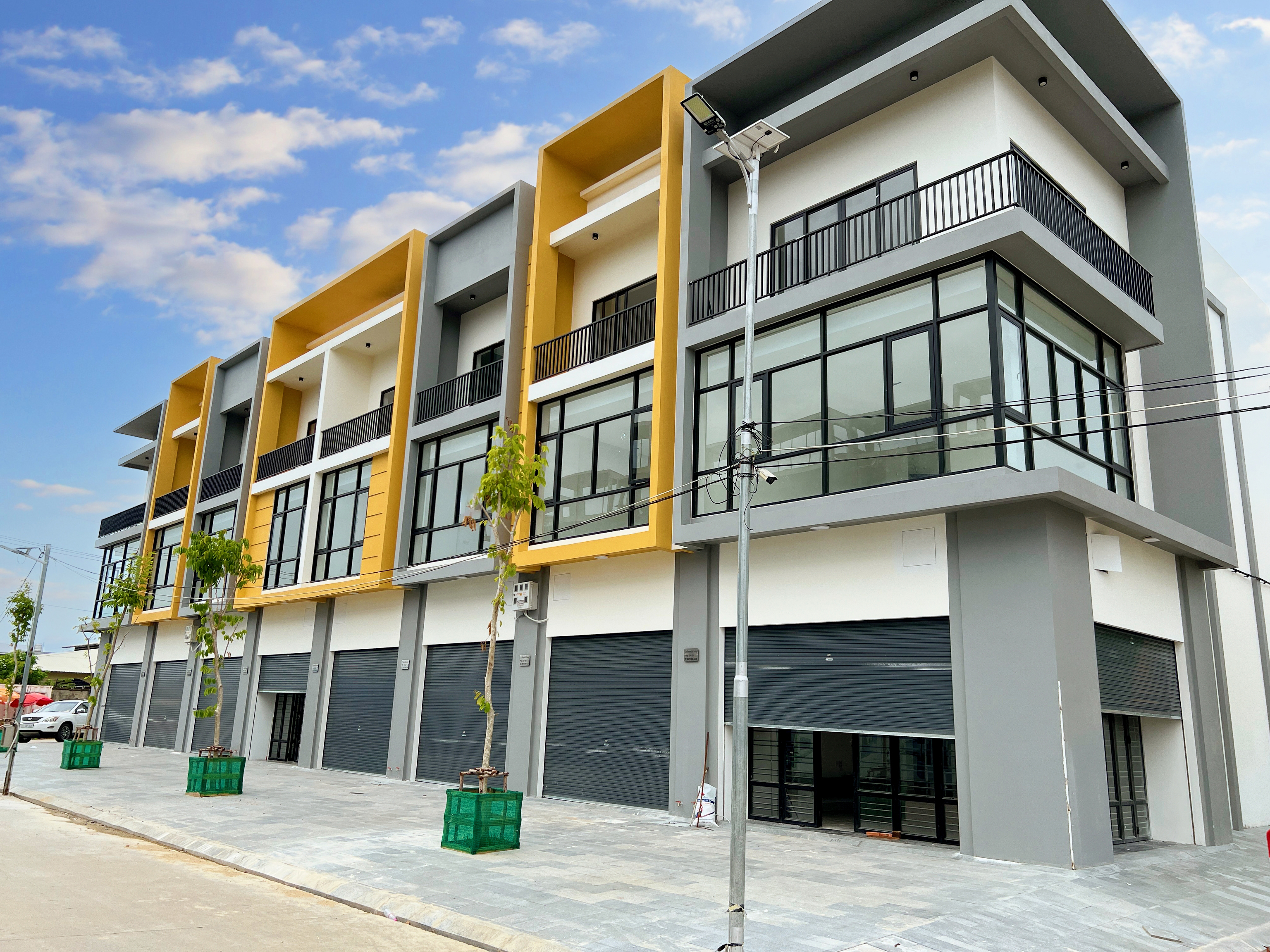 Serviced Apartments
A serviced apartment is a fully furnished residential unit that is available for short-term or long-term stays and offers amenities and services similar to those provided by hotels. For example: fitness centers, swimming pools, on-site restaurants, and parking facilities, depending on the property's level and classification. These apartments are designed to provide a comfortable and convenient living space for travellers, business professionals, or individuals and families. Serviced apartments vary widely in terms of size, style and price, depending on the location and quality of the apartment complex.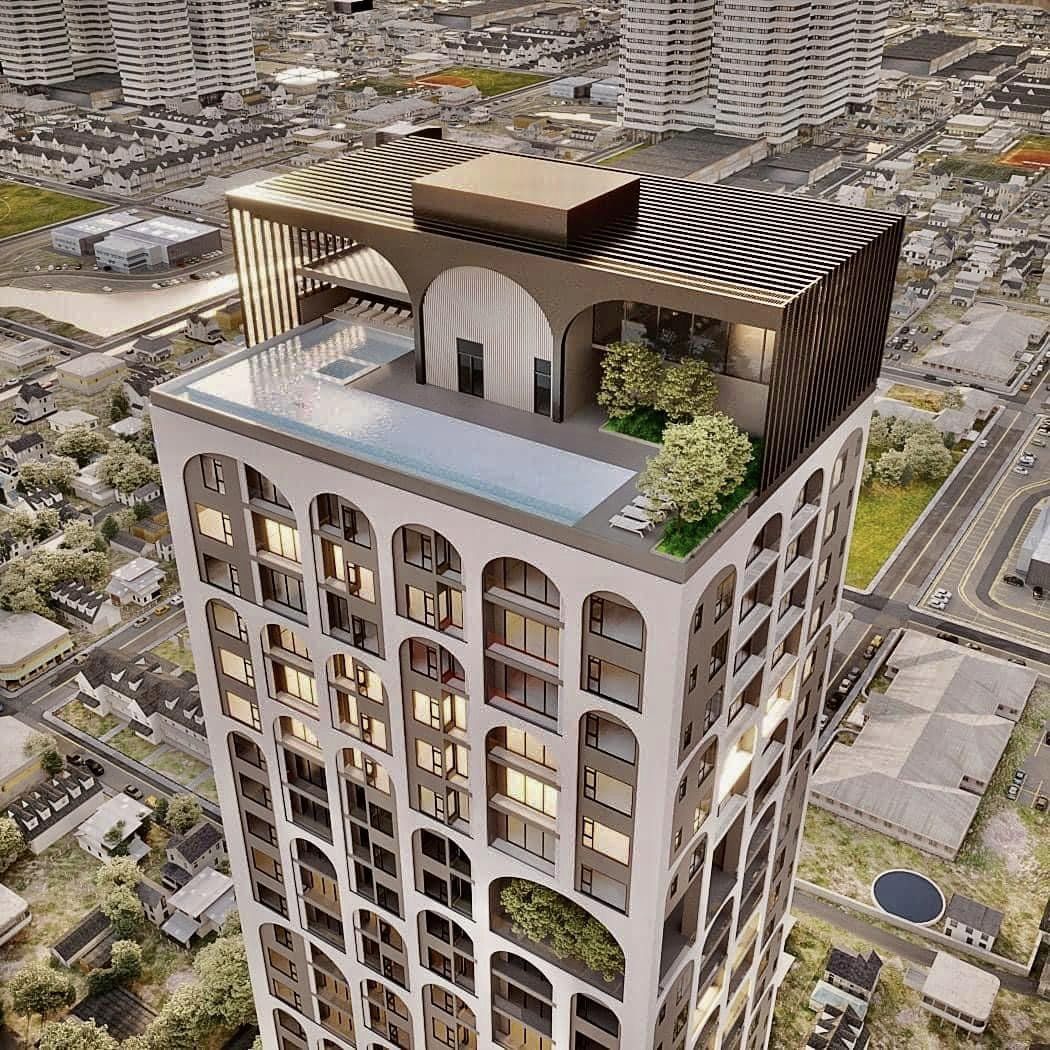 Borey
A borey consists of a mixture of single villas, twin villas, hybrid villas, linked houses, shophouses, flat houses and retail space in a gated community. These developments tend to be concentrated on the outskirts of cities. There is a wide range of borey options across Cambodia, with various levels of construction quality and property management. Borey homes are the preferred choice of housing for the majority of Khmer families looking to invest in a new property, as they provide full infrastructure within the compound and a secure place for children to be raised.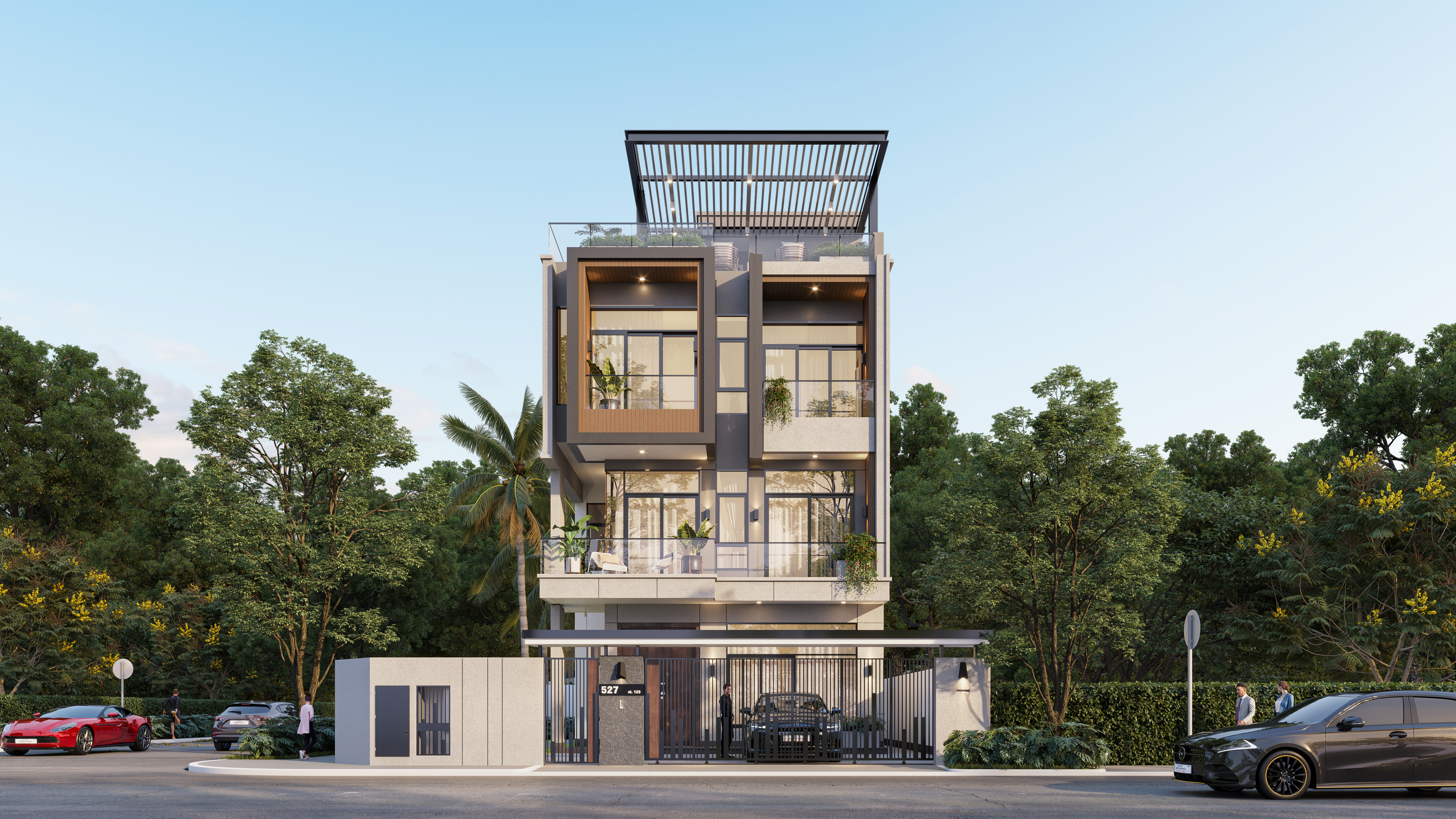 ---
Looking for a property in Cambodia? Send us your enquiries, we do the job for you!