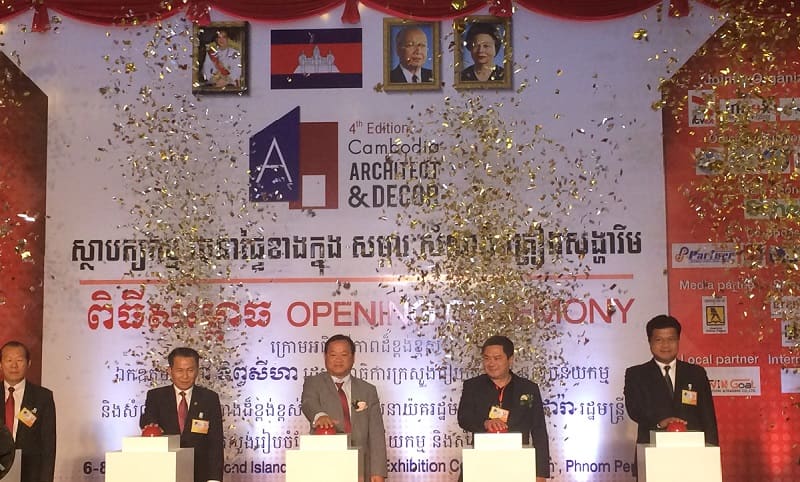 The fourth annual Cambodia Architect & Decor Expo kicked off their three-day event with an opening ceremony on Koh Pich Thursday. Around 180 brands and exhibitors have booths set up for the show.
The event, jointly organised by ICVeX Co Ltd, Index Creative Village and the Cambodia Society of Architects, will show off nearly every facet of the home decor sector from paint to furniture.
H.E. Lao Tipseiha, Secretary of State at the Ministry of Land Management, Urban Planning and Construction, delivered the opening remarks after being introduced by media personality DJ Nana. Tipseiha reflected on the huge progress of the industry over the last year.
Also speaking at the opening ceremony were Sin Sochiet, President of Cambodian Society of Architect, and Chinakit Viphavakit, General Manager of the organisers ICVeX Co Ltd.
"We believe it is essential for people to feel comfortable at home and in the office, and live and work in a good environment," said Viphavakit, adding that the theme of this year's event is "design for better workplace and living".
The event was also backed by Jotun, the official decoration sponsor, Architect '19, K Supply, L&E, TOA Construction, Brandex Directory, Construction and Property Magazine, Digital Pages, and Southeast Asia Globe.
Need a quick brief on business in Cambodia? Read our Investment Guide 2019