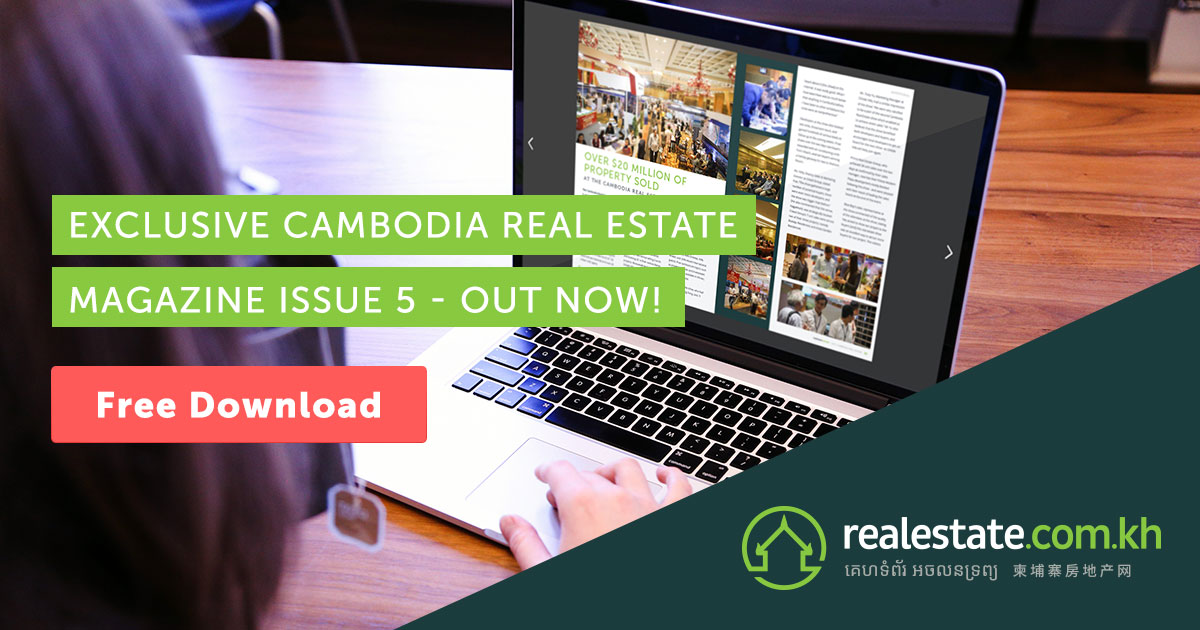 Dear Valued Readers, We are delighted to announce the release of the November 2017 edition of the "Cambodia Real Estate" magazine, powered by Realestate.com.kh! Being part of our exclusive subscriber's database, you will have the chance to access our online version before anyone else in the country!
In this edition of the Cambodia Real Estate magazine, we take a look at the swift economic and real estate growth in lesser known areas such as Poipet and Battambang; we review the advice for savvy investors looking to invest in real estate hotspots, such as Siem Reap and Sihanoukville- before land prices rise; we consider the delving into the major influence that Chinese investors are currently having across the Cambodian real estate sphere; we include the two sneak-peak extracts from our highly anticipated, soon-to-be-released Cambodian Real Estate Investor Guide 2018; where we look at Foreign Ownership Law and tourism trends in the Kingdom in great detail; you can have a comprehensive look at upcoming developments from across the Kingdom, as well as the hottest listings from the country's leading agencies.
Smart real estate buyers and sellers know the market inside out before they make their decisions. Because of this, "Cambodia Real Estate" magazine includes location profile, land price, insider advice and investor guides about how to invest intelligently in Cambodia.
Find out the real estate news on Realestate.com.kh