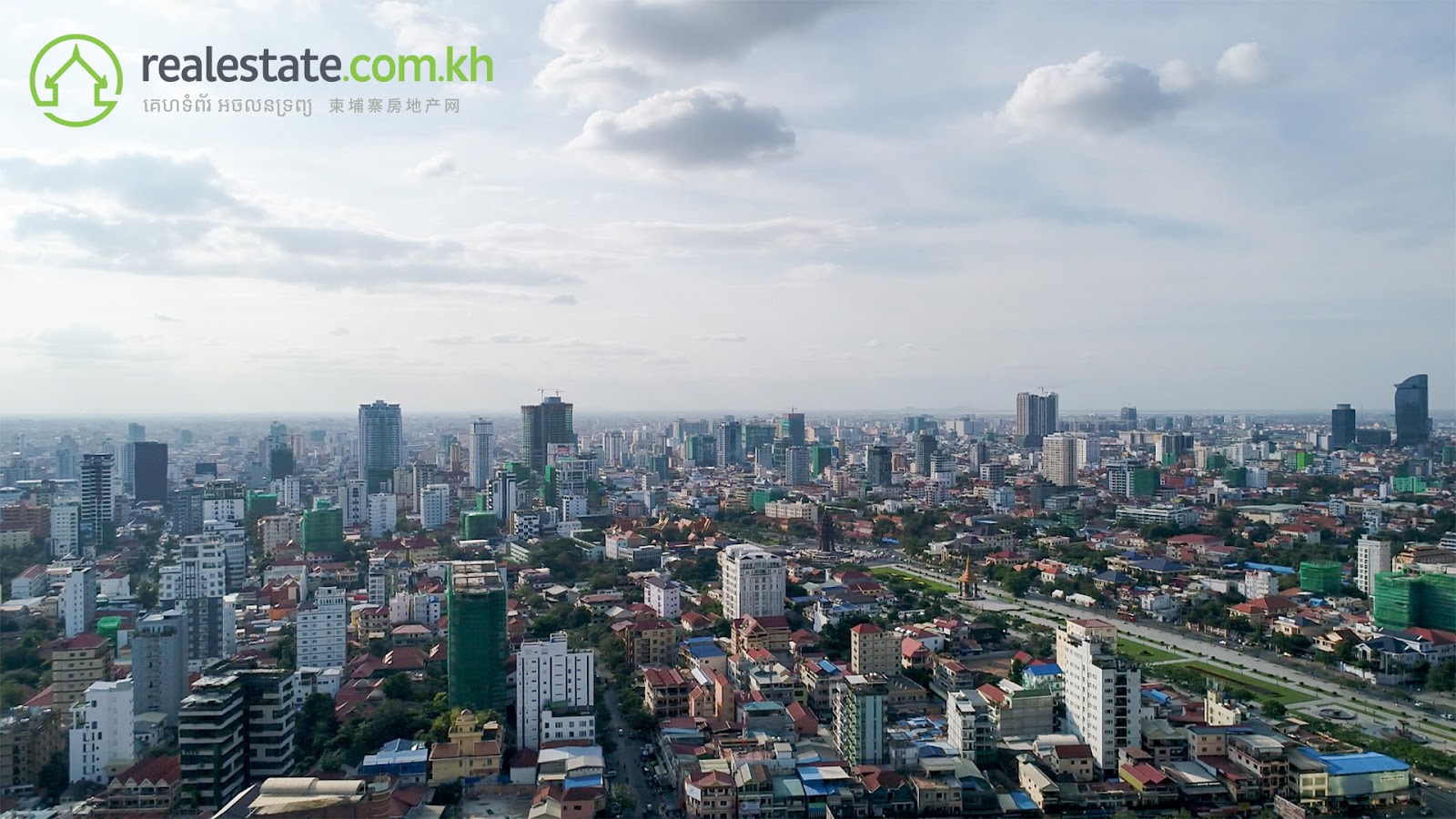 While political developments have little impact on the growth of the industry in the past, there are concerns that it will not be the case this time. The dissolution of the main opposition party and calls for boycott ahead of the July 2018 national election have many worried about future political stability. For some industry experts and leaders the coming election is a cause for concern. Others disagree.
Oknha Sear Rithy, Chariman of WordlBridge Group, said there is a tendency for many Cambodians to hesitate buying property come election time, partly because of their bad 2008 experience. Soon after the 2008 national election the local real estate and construction sectors crashed, partly as a result of a global financial crisis.
"However, I believe the upcoming election will not affect the real estate market.  But people will still wait to see what happens with the market. I believe that after the election they will be optimistic in purchasing property again," he added.
Nov Linna, Assistant at NC Max World, echoed the same sentiments. According to her, people should worry more about things like the world economy, citing the risk of another economic depression just like what happened in 2009.
Ms Nov said many of her clients think elections are a normal thing.  "My clients do not mind and are not influenced by what will happen during an election year," she said.
Oknha Cheng Kheng, Chairman of Cambodia Properties Limited (CPL), said investors will not likely be affected by the election. I believe that proper guidance from experts will ensure that investors will not be affected - whether there is an election or not," he stressed.
Kim Heang, President of Cambodian Valuers and Estate Agents Association (CVEA), disagrees. "I think there will be lesser number of real estate transactions this year compared to the previous years," he said.
Mr Kim said growth will likely return after the election. "By 2020 I believe the real estate market will grow again," he stressed.
Foreign players in the local industry are also convinced that the election will have a minimal impact.
Lili Ding, Marketing Director of Parkway Investment, said she sees no long term impact. "Any election will bring uncertainty. Many investors and developers often develop a "wait and see" attitude," she pointed out.
Ms Lili said in the long run the industry and the overall economy will continue to grow. "No matter how the government's internal structure changes, development will always be the priority of the government," she stressed.
Xiaohua Chen, Legal Counsel at ETC Law Group, said she sees continuous growth at the same time new regulations governing the industry. "The real estate sector will continue to grow despite concerns about political stability," she stressed.
"I believe concerned government agencies will examine and approve projects in a more systematic way," added Xiaohua, referring to the Ministry of Economy and Finance (MEF) and the Ministry of Land Management, Urban Planning and Construction (MLMUPC).