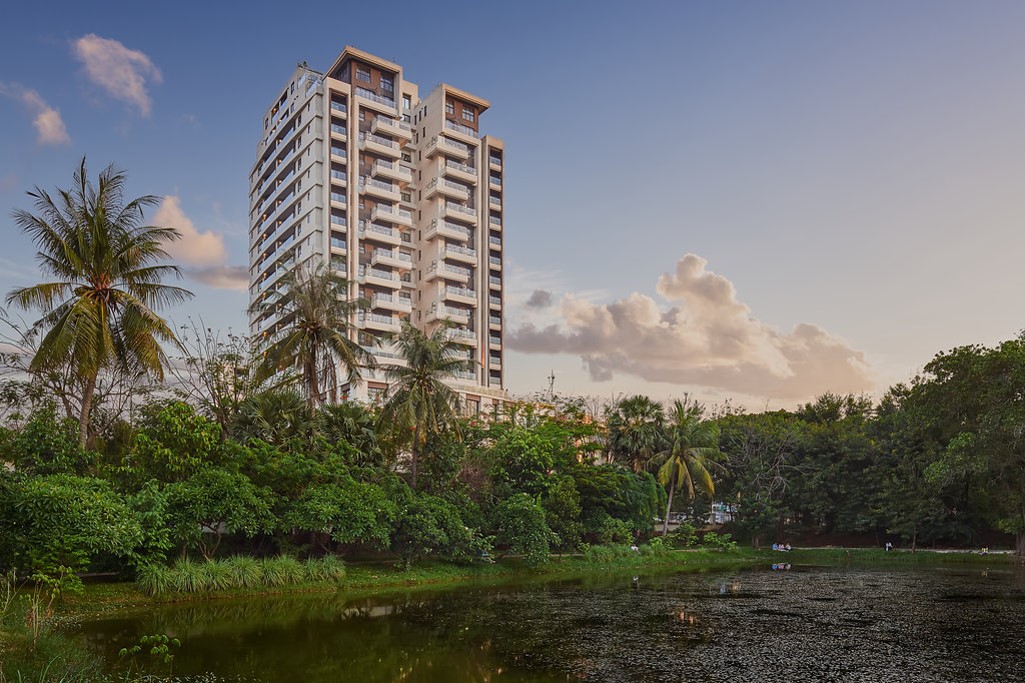 TK Royal One defining future capital lifestyle
For families living in the capital, Toul Kork district is currently one of the most attractive places to settle. The northern districts as a whole have seen massive surges over the past few years. According to a report from Realestate.com.kh, more than 25% of those buying property wanted to move to a northern district.
Lifestyles are changing across the country. Nowhere can that be seen more clearly than in Toul Kork, Phnom Penh. Incomes are increasing. We are seeing smaller families, more cars, and businesses grow larger.
An example of what capital life will look like in the coming years can be seen at the TK Royal One complex. It represents the future of urban living in Cambodia for three main reasons:
It's a mixed-use space that offers both offices and residences.

Parking is a primary concern.

Amenities that families want are included.
Work and life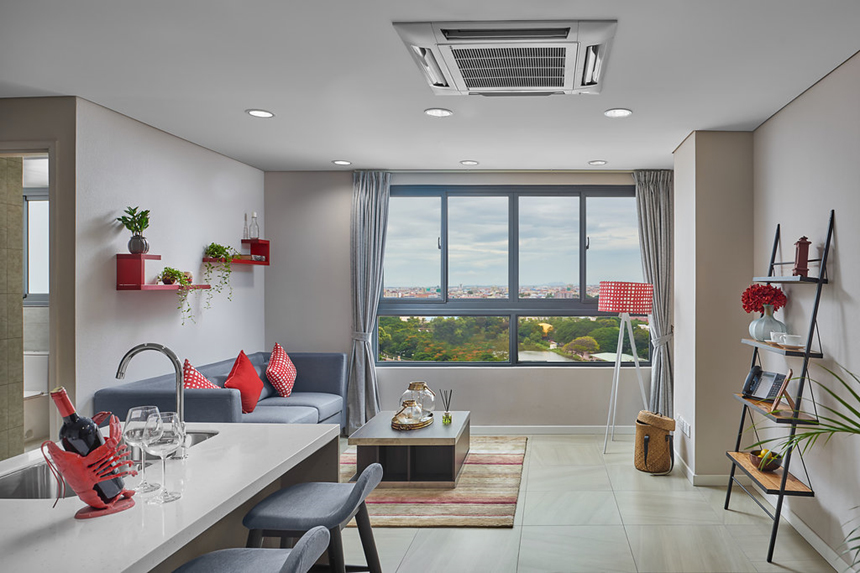 People were first attracted to Toul Kork because of affordable property, security and a quiet yet connected lifestyle. Now, however, businesses are following. Many big companies are establishing headquarters and major branches in Toul Kork.
TK Royal One has office space from the ground to four floors. On its face, this presents two main advantages. People can choose to live and work in the same building. This brings economic and environmental benefits.
Secondly, being mixed-use gives the building more viability. The space is more attractive to investors and owners because it caters to two distinct market segments.
"It isn't just international investors who will be attracted to this property, however," said Chenyi Chiu, general manager of TC Royal Manor Asset Management Co., Ltd, the company behind the TK Royal project.
"Local families who want security and a new modern lifestyle."
It isn't just offices or government building that are setting up shop in Toul Kork. The district has one of the highest concentrations of schools in the entire city. American Intercon, Western International, Golden Gate and Paragon International University all have schools in the area. Northbridge International School, one of the country's best is right down the road.
As far as higher education, the Institute of Foreign Languages, Paññāsāstra University of Cambodia (PUC) have schools in the area. The Royal University of Phnom Penh is practically right across the street from TK Royal One.
Coming of the car
Anyone who's spent more than a day in Phnom Penh knows the challenges of transportation. People are ready to drive cars instead of motorbikes. Yet, infrastructure still has a lot of catching up to do.
TK Royal One has anticipated this shift. It boasts four floors below-ground parking. Notably, it has space for 200 cars and almost 300 motos in a building with just 179 units.
Being located right off Russian Blvd also means that residents can come and go with ease. As the popularity of ride-hailing apps like Grab and Passapp continues to rise, living on main roads will become a valuable commodity.
Commenting on the benefit of so much parking space, Chui said: "The City of Phnom Penh has announced that there will soon be new regulations on sidewalk parking. Living with a car will become even more difficult in the city."
He added that roughly 60% of tenants in the building rent parking spaces, so there is plenty of room for more tenants with cars.
Additionally, the building is just 15 minutes away from the capital's airport. As incomes rise and the middle class grows travel is becoming a larger part of the lives of Cambodians. Whether it's by car or by plane, more people are spending more money every year on trips.
Top amenities for growing tastes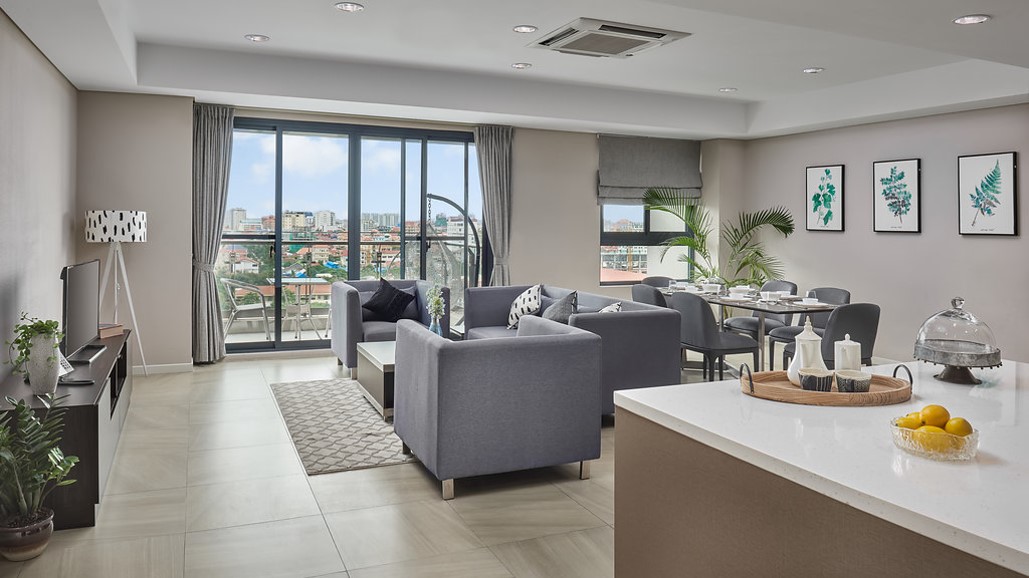 Previously, living in Toul Kork meant being separated from the city's shops, entertainment and dining. That's not the case anymore.
In fact, it now seems that the neighbourhood hosts many of the top amenities in the city. People are actually travelling to Toul Kork to see movies, eat Korean food or shop for name brands. Much of the draw here focuses on TK Avenue and Aeon 2.
TK Royal's fifth floor is where it becomes a recreation powerhouse. It hosts a garden, fitness centre and swimming pool. These are, without a doubt, the three most demanded luxuries for residences in Phnom Penh.
So is TK Royal what Phnom Penh life will look like in the future? Some certainly think so. With GDP growth staying high at around 7% each year the economy looks like it will bolster the growing tastes of city dwellers.
Chui claimed that it is only a matter of time until Toul Kork becomes the centre of what we know as Phnom Penh.
"In general, Phnom Penh city is moving westward and the lifestyle in Toul Kork district has been changing," he said.
"A high-end condominium is needed for the high-end tenants in the district. That is why TK Royal One is trying to offer a luxury lifestyle experience to our tenants. What we have created is a environment with safety, privacy and comfort."
For more information on TK Royal One or available units there, call us now 017 436 756