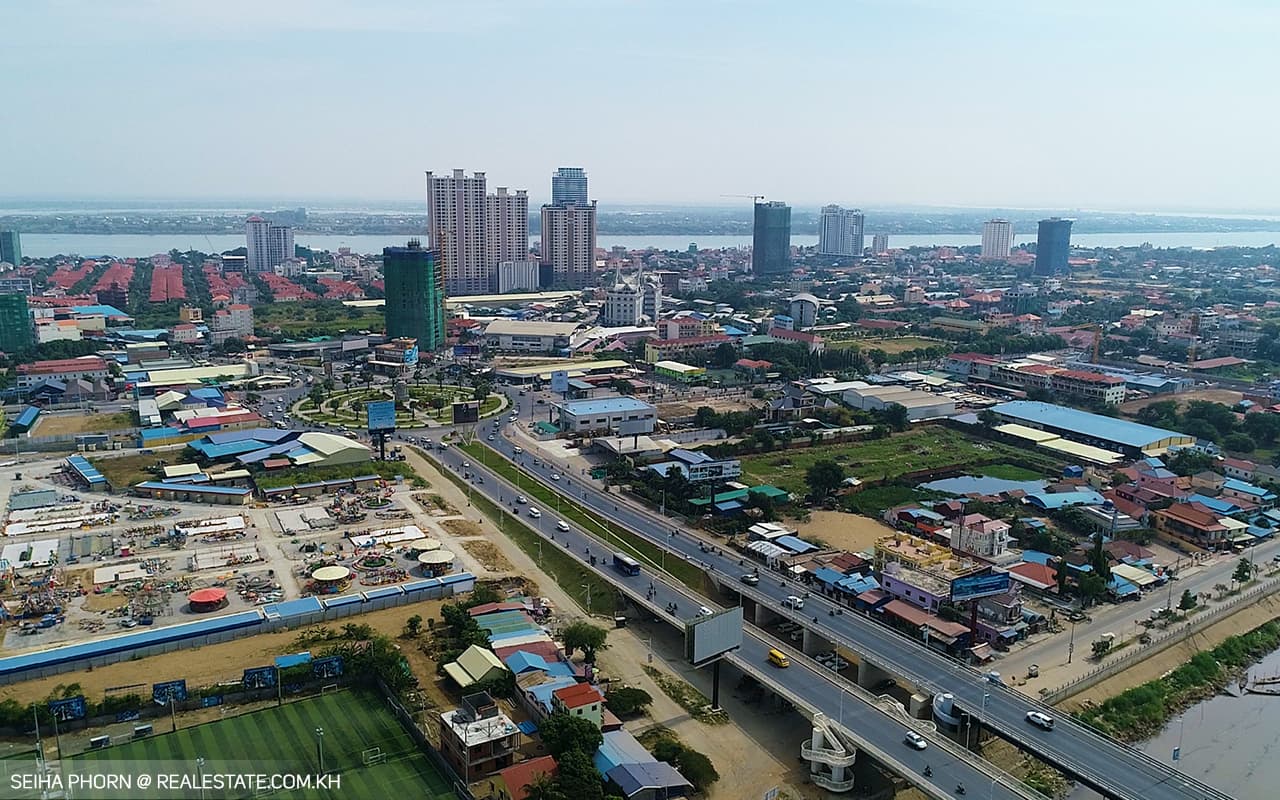 The upcoming SEA Games 2023 and ASEAN Para Games 2023 are expected to introduce a new round of interest in Chroy Changvar district. Supplied.
In a report by the Khmer Times, Cambodia reaffirmed its readiness to host the upcoming SEA Games 2023.
The Kingdom's commitment to hosting the event was made by Vath Chamroeun, Secretary-General of the National Olympic Committee of Cambodia (NOCC) in a virtual meeting with representatives from the Southeast Asian Sports Federation to discuss Vietnam's proposal to postpone the SEA Games 2021 to next year.
Chamroeun held firm that Cambodia will not give up the hard work invested in preparing for the games. He also underlined the committee's efforts in implementing its strategic plans for the SEA Games 2023. The Secretary-General extended Cambodia's readiness to hosting the ASEAN Para Games 2023.
The upcoming SEA Games are expected to boost Chroy Changvar as one of the most-eyed property markets in Phnom Penh. The peninsular district has been on the sights of many developers for its pristine natural beauty and the increasing popularity of suburban living, especially among the Cambodian middle and upper class.
Developments like The Peninsula Private Residences, La Vista One, Morgan Park Villa, and Morgan EnMaison are popular projects drawing significant attention from property buyers and are becoming established investment properties in the district.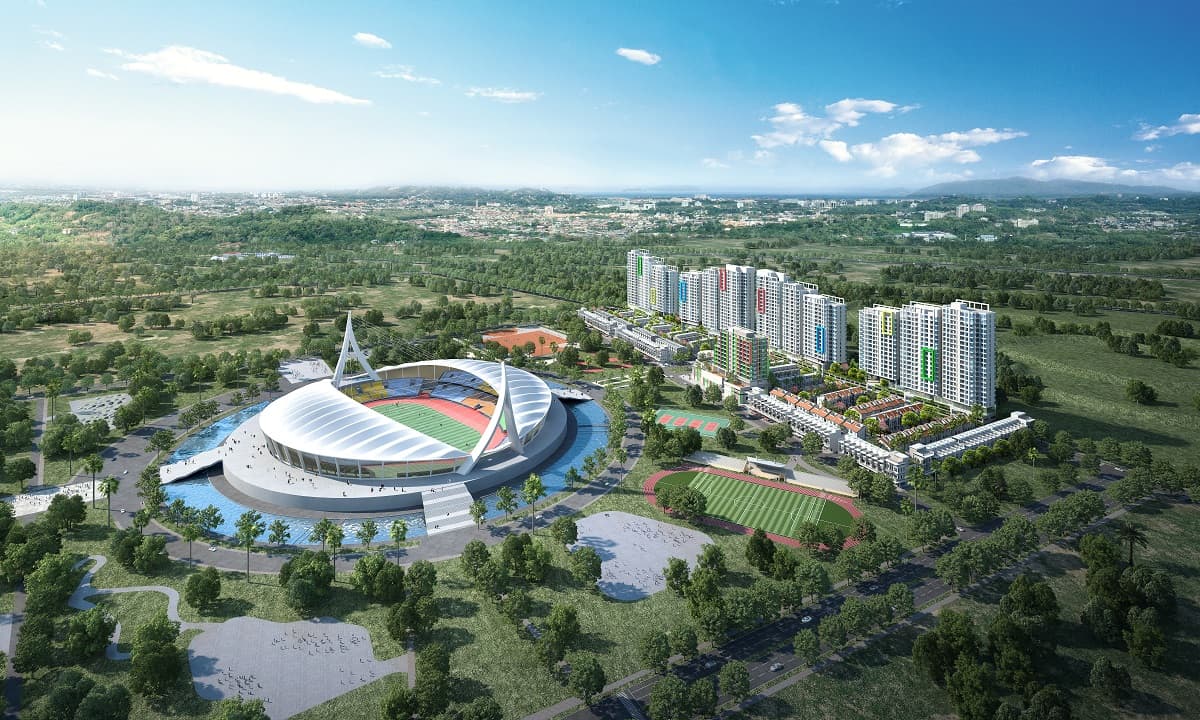 The WorldBridge Sport Village will house several sporting facilities allowing residents to live a healthy and fit lifestyle within Chroy Changvar. Supplied.
In the context of the SEA Games 2023, however, the WorldBridge Sport Village stands to benefit the most as the project is adjacent to the Morodok Techo National Sports Complex where the SEA Games 2023 will be held.
The WorldBridge Sport Village will be the first sports village in Cambodia and occupies a 63,576 sqm area. As the country's first true sports village, it will offer modern sports facilities like an aquatic centre and training halls & fields. Residents at the WorldBridge Sport Village will get to live a fit lifestyle in any one of the project's 1,747 residential units made up of condos and landed properties.
The WorldBridge Sport Village broke ground earlier this year and is expected to be completed in time for the 2023 SEA Games and 2023 ASEAN Para Games. You can view the full property listing for WorldBridge Sport Village here.