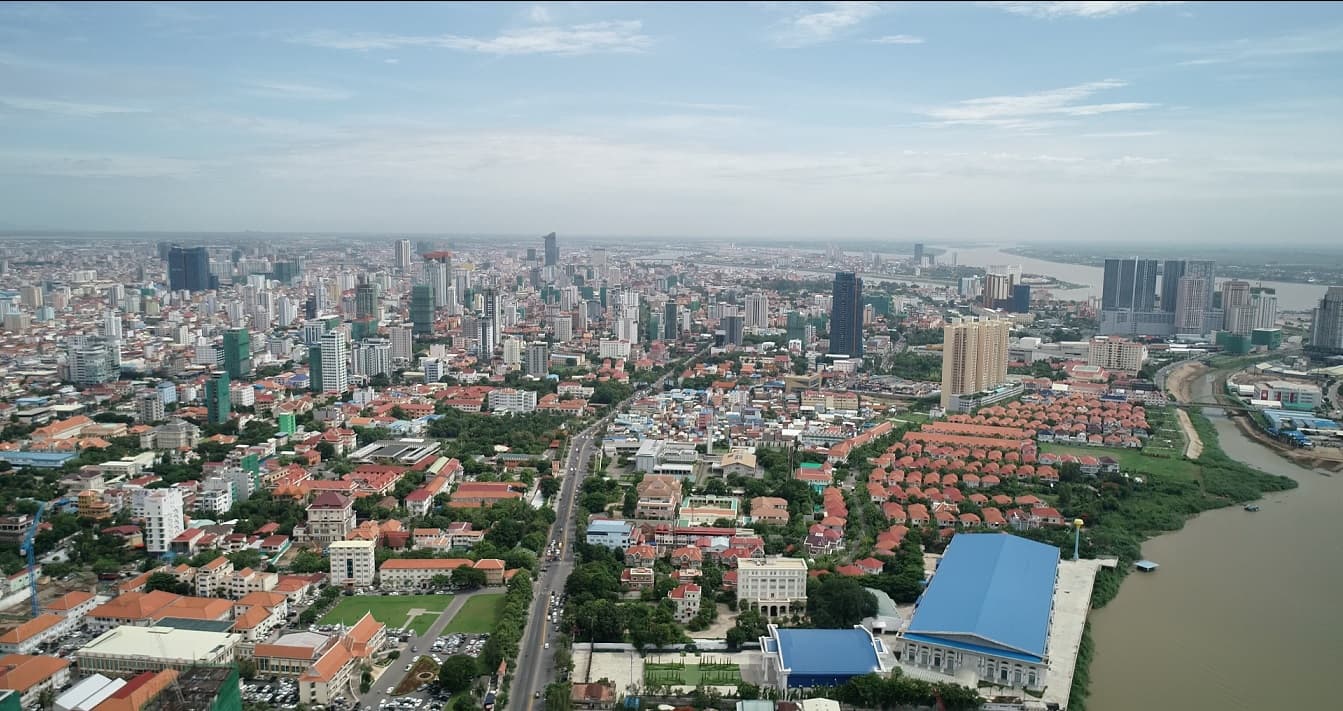 Though faced with difficulties in light of the pandemic, Phnom Penh's property markets continue to expand with continuing interest from foreign business interest. Supplied.
Phnom Penh's property market may have slowed down, but that does not mean it's any less valuable. Prior to the pandemic, Phnom Penh has been growing at a rapid pace with continued infrastructure development and foreign companies opening up shops in the Kingdom. And contrary to popular belief, neither has really stopped since the onset of COVID-19 in Cambodia.
In terms of infrastructure, the Royal Government has made it abundantly clear that infrastructure developments across Cambodia will continue and will benefit major population centres like Phnom Penh, Siem Reap, and Sihanoukville in the next few years.
And it's not like Cambodian consumers tempered their taste for diverse products and services over the pandemic. Foreign brands who meticulously study consumer markets have expressed and pursued interests in opening in Cambodia as a response to the growing demand for international brands.
The likes of Hilton Hotel Group, H&M, Papa Johns, and Pizza Hut are at different stages of starting operations in Phnom Penh. Papa Johns and Pizza Hut are already making waves among local and expatriate consumers in Phnom Penh. International hotel brand Hilton Group, and clothing retail giant H&M are also opening in Phnom Penh sometime in 2022. Both brands are expected to trigger renewed activity in the clothing retail and hotel sectors of Phnom Penh.
What does this all have to do with a low down payment property? Simple: For as low as 10% down payment, property investors can secure themselves a spot in the middle of all this continued growth amid the pandemic.
Much like foreign brands, international property investors have been exploring options to continue business in fast emerging markets like Cambodia. Given the pandemic, however, more have become discerning. As a result, only projects with a good reputation and the right set of priorities have succeeded in attracting the most prudent of investors.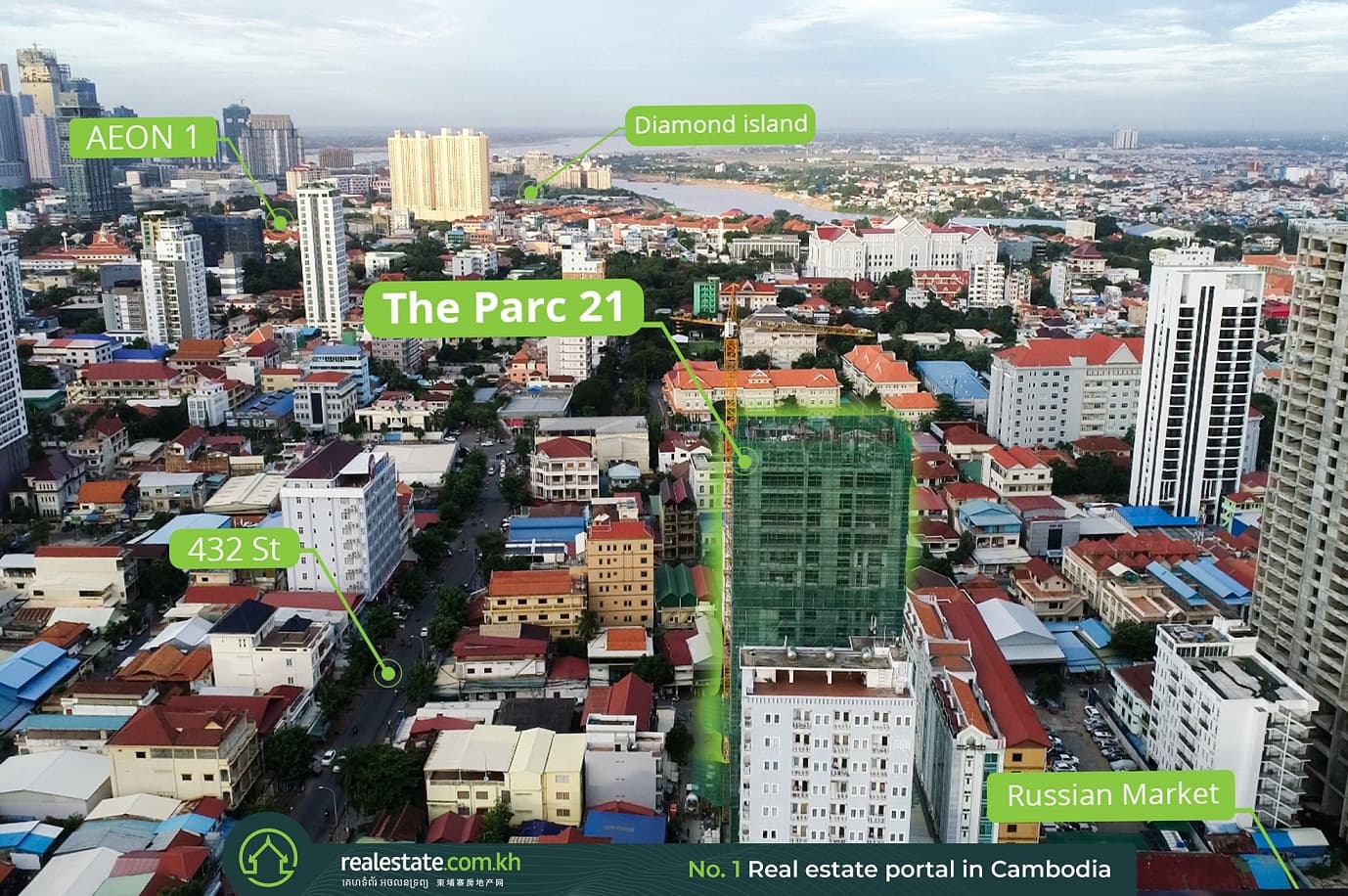 The PARC 21 Residence in Boeung Trabek, Chamkarmon is one project that has been receiving much attention from international investors. Backed by investors from Singapore and Hong Kong, the project takes after Singaporean designs that maximize space while allowing comfortable movement within its residences. The PARC 21 Residence is most noted for its unhindered construction progress despite the impact of COVID-19; having recently topped off its construction in July 2021. The project is expected to be completed by June 2022.
The successes of PARC 21 Residence resonate strongly with both Cambodian and foreign buyers in the form of $1 million worth of units having been sold while another $800,000 are in the negotiation stage, according to PARC 21 exclusive sales partner FazWaz Cambodia.
Realestate.com.kh, the largest real estate classifieds portal in Cambodia, also attributes PARC 21's success to its location in Chamkarmon. The area is popular among locals and expatriates alike for its many shops and stores, as well as comparatively lower property prices, especially in the Boeung Trabek and Toul Tompoung subdistricts. Property investors who have expressed interest in the Singaporean project noted that its location, being at the centre of the city's outward development makes it a sound investment for passive income.
The PARC 21 Residence is currently accepting a 10% down payment with up to 10-year payment plans. The project is additionally offering a limited-time discount for the remainder of August 2021. The PARC 21 Residence is expected to increase prices in September as it draws closer to its completion date in mid-2022.
Article by: