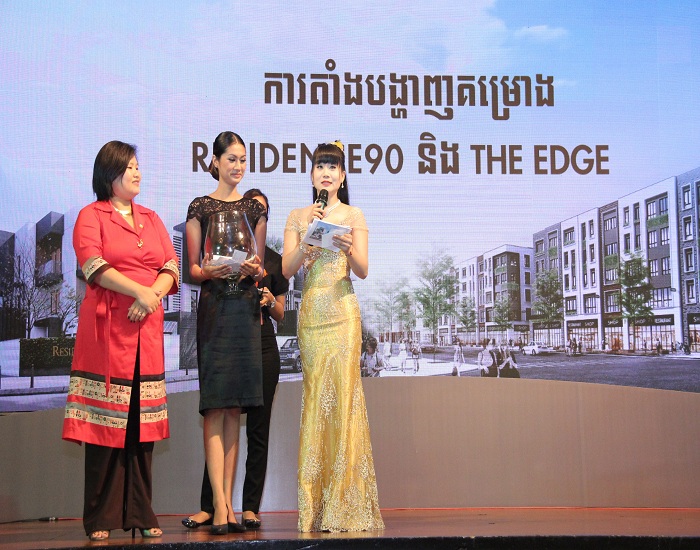 The Edge, a modern mixed-use development, will support Phnom Penh's growing economy by providing what businesses – both local and foreign – need to unleash the capital's potential: accessibility and convenience PHNOM PENH, June 24, 2016 – Shukaku Inc. today launched The Edge, its latest mixed-use development which will be located at the Phnom Penh City Center (PPCC), Cambodia's first planned city project and Phnom Penh's future Central Business District. Shukaku made the announcement at an exclusive showcase it held for investors, business owners and customers today at the Sofitel Hotel in Phnom Penh.
CHECK OUT TWO EXCITING PROJECTS FROM PPCC FOR SALE ON REALESTATE.COM.KH NOW: 
Committed to supporting Cambodia's transformation to meet the demands of the 21 st century, Michelle Lau, Executive Director, Shukaku Inc., reaffirmed that Shukaku Inc.'s mission is to unleash the potential of Phnom Penh and make it a truly liveable city by creating sustainable, innovative and integrated urban communities in the region.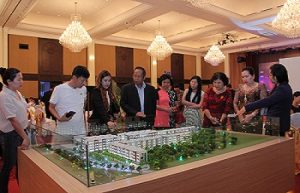 "We are very excited to share our new development, The Edge, with you today," Ms. Lau said, "which is the latest feature of our project that speaks to our company's long-term vision for the Phnom Penh City Center." The 4 to 5-storey, 90-unit development was conceptualized by award-winning design architect, Logon, which used an innovative 'Retail Office Versatile Office (ROVO)' concept. All units are designed with flexibility in mind, providing space for businesses to be set up according to their preferences. The Edge is located next to a 22,000 sqm public park – a testament to Shukaku's vision of providing new livable spaces where the community can feel safe and have true accessibility. Residence90, the company's first residential villa property tailored for the modern Cambodian's urban lifestyle, was also featured at the event. Inspired by modern architectural models, each villa at Residence90 has been designed to integrate seamlessly with the surrounding tropical landscape, and to fit its residents' lifestyles. "At Shukaku Inc., we believe that each project begins and ends with a sense of purpose," Michelle Lau said. "The purpose behind Residence90 is to provide residents with high-quality and smart living – at the heart of the Capital."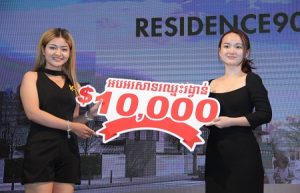 Current developments at the PPCC also include the PPCC Sports Complex and the upcoming One Park, an integrated lifestyle, residential and commercial hub, co-developed with GRED. Shukaku is in discussions with investors and will announce more developments throughout the year. "My vision is to create a place where the community can truly work, live and play" said Ms. Lau. "This includes wide spaces filled with greenery and well-planned infrastructures as well as providing a central place for businesses to conduct efficient, comfortable and reliable operations."
About Shukaku Inc.
Established in 2001, Shukaku is a privately-owned innovative real estate developer based in Phnom Penh, Cambodia. Not just a property developer, Shukaku is also a master developer and an urban planner actively contributing to the shaping of the new Phnom Penh. Committed to building Cambodia's future, Shukaku is creating liveable, quality developments through pioneering urban planning standards. Its flagship project, the Phnom Penh City Center (PPCC), will create a modern, thoughtfully-planned and fully integrated downtown core in Cambodia's capital.
About Phnom Penh City Center (PPCC)
Set to become Phnom Penh's first Central Business District, the Phnom Penh City Center (PPCC) is the first planned city project in Cambodia. Combining financial, retail, commercial, residential, medical, recreational and public spaces, this 111.6-hectare open, futuristic and iconic urban district located at the heart of the capital will offer the newest architectural buildings and modern city conveniences. A green and vibrant township, the PPCC is bringing a livable and integrated city to the people of Phnom Penh.  
CHECK OUT TWO EXCITING PROJECTS FROM PPCC FOR SALE ON REALESTATE.COM.KH NOW: