As the most prominent online portal for Cambodia's real estate market, Realestate.com.kh data indicates that the Kingdom's housing market is slowly recovering. Major investors are still purchasing properties in high-quality developments which could offer potentially high returns along the city's riverfront. In the capital Phnom Penh, after the Cambodian property market was flat for two years, leading developers are returning to boost the market and are identifying the strategic properties along the Mekong, Tonle Sap, and Bassac Rivers.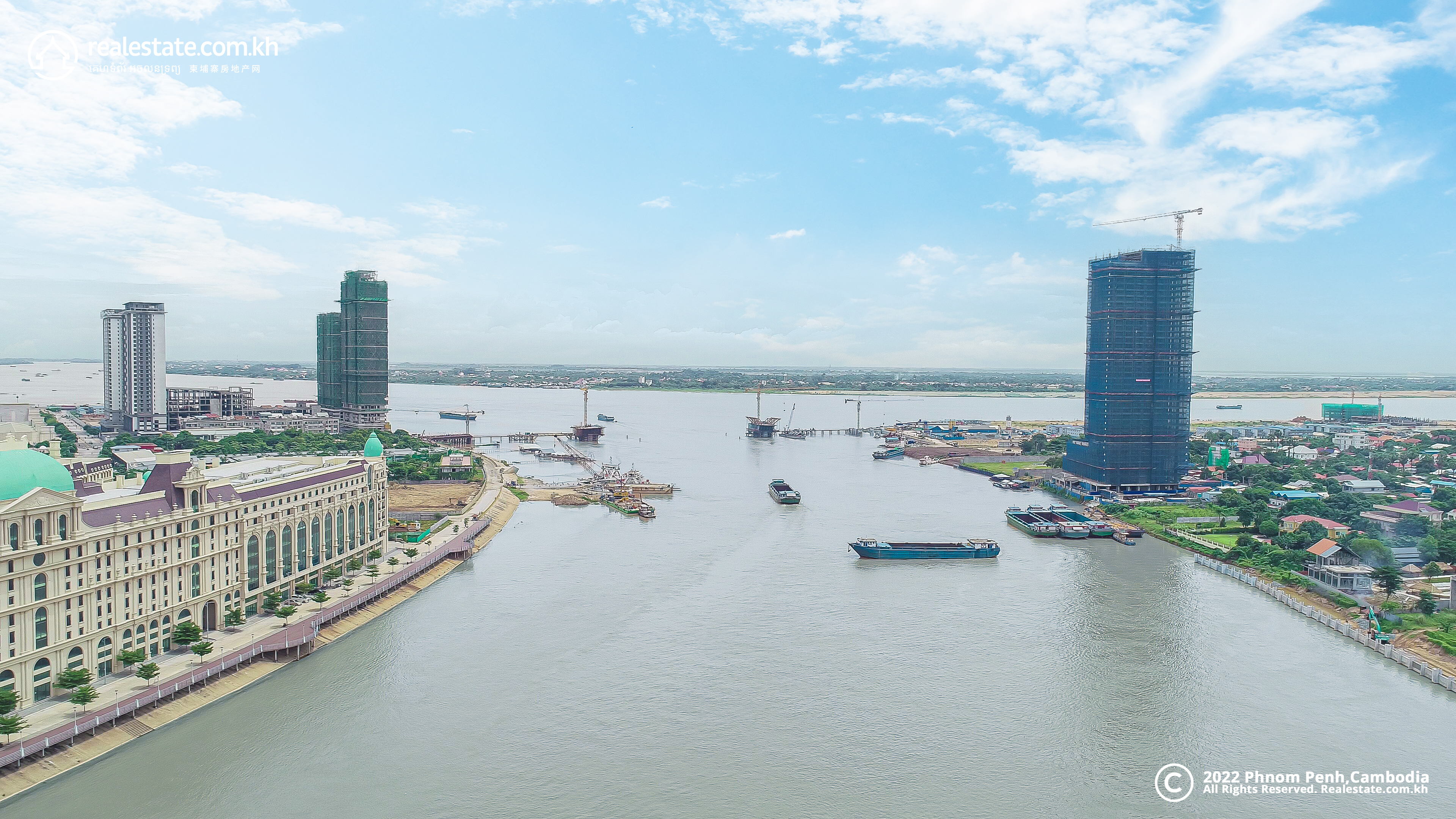 Since March 2022, among the most eye-catching projects in Phnom Penh are top-quality housing developments incorporated within the conceptual "Bay Area". Properties which are tagged under 'River View', 'Riverfront', and 'Waterfront' are associated with stylish and in-demand urban living and are being snapped up for their future potential. Within Cambodia and other cultures, there is a strong connection to water and major cities and towns in Cambodia are connected by the Mekong River. In Phnom Penh, construction and businesses have sprung up on either side of the Mekong's banks. The neck-breaking advanced development and changes in Chroy Changvar, on Diamond Island (Koh Pich), and in Koh Norea, as well as the strategic city planning of Khan Chbar Ampov and Arey Ksat are clear indicators that the 'bay area' will attract affluent urbanites from within the country, and from overseas.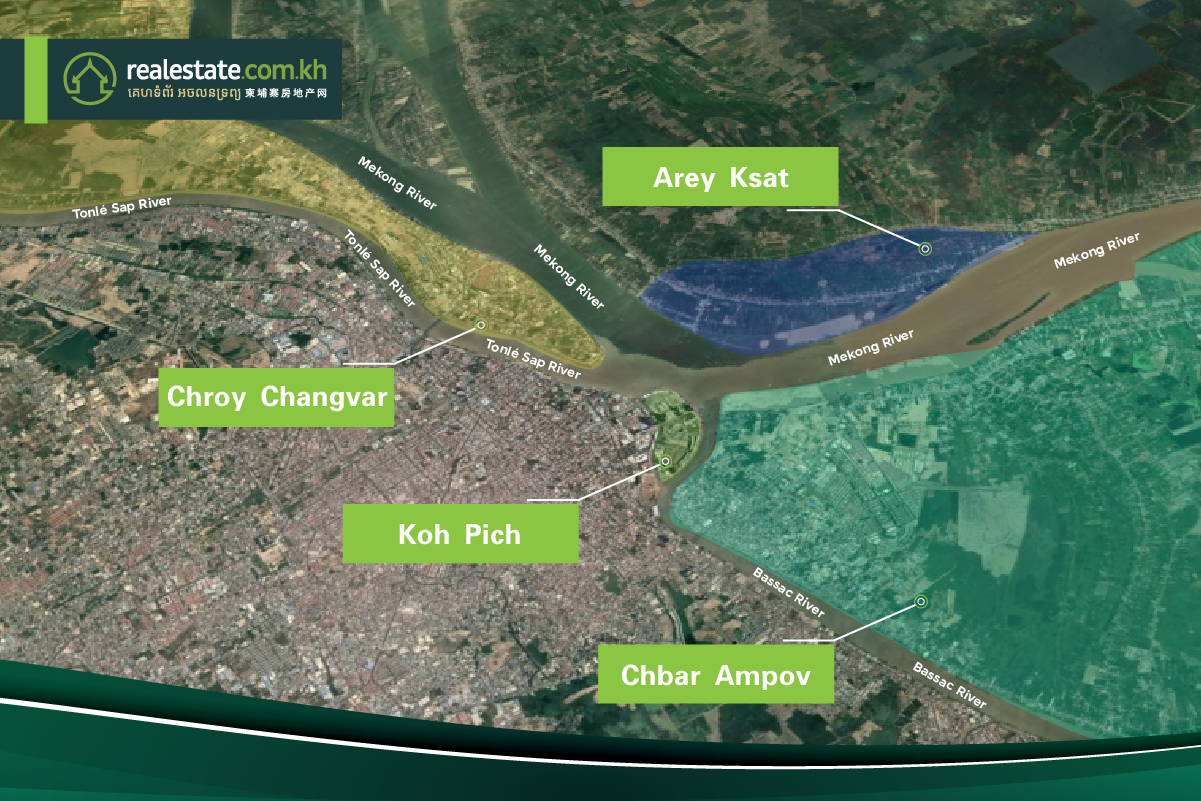 High-end modern apartments and sky-high mansions have gradually become popular in the 'bay area' of ​​Phnom Penh, and most of them currently occupy excellent and panoramic riverside views. If you have ever visited the sites of these projects, overlooking the broad urban landscape ringed by rivers, you will appreciate their popularity and sense of serenity. With the accelerated infrastructure construction and development in the capital, bridges across the rivers are being built and more are planned, not only to alleviate the traffic but as a result of the expanding urban sprawl which is also opening up new exciting areas for development. These large bridges are all funded via a mix of local and other Asian government support from Korea, Japan and China and are aptly named 'Friendship Bridges'. 
Once these new access routes and bridges are open to traffic, the value of a new land naturally rises - It's logical to identify that areas such as Arey Ksat village (within Kandal Province) are included within the territory of Phnom Penh City. Phnom Penh's 'bay area' economy looks set to thrive in all aspects.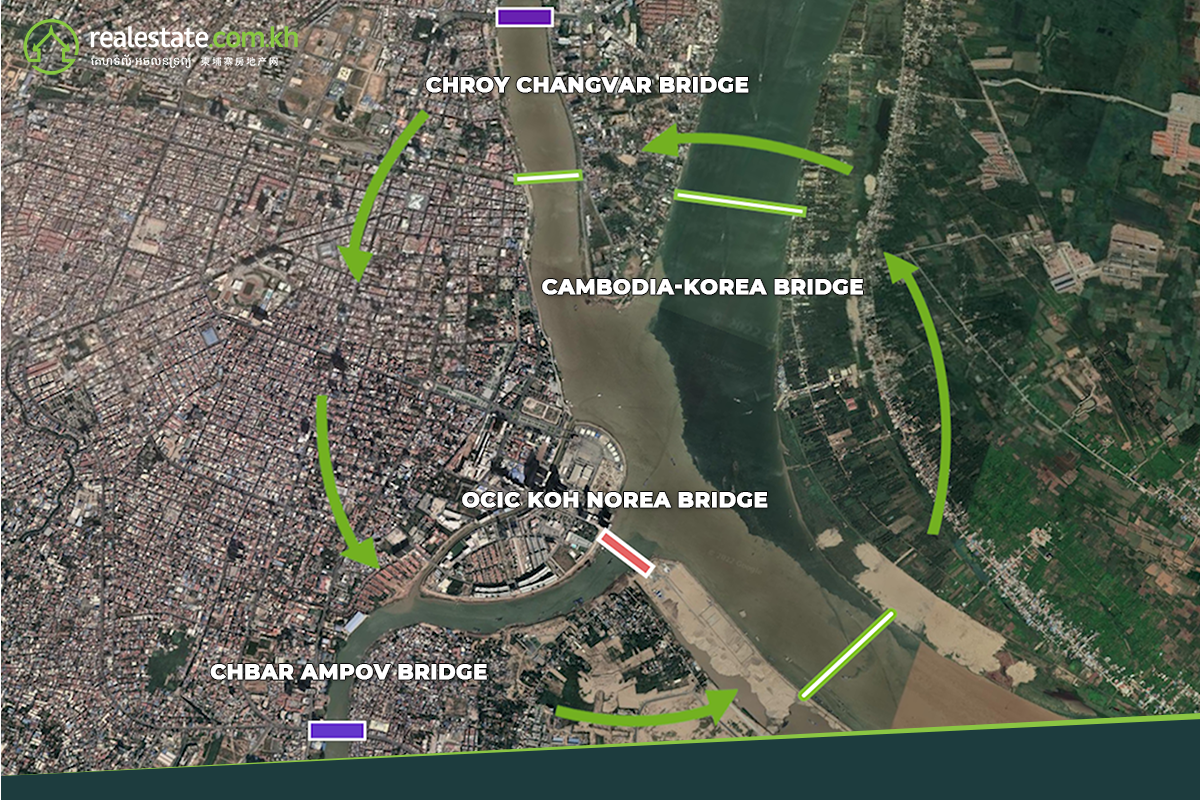 The charm of the riverside lies not only in the refreshing and natural environment, but the flows of the rivers in the capital flow north to south, which means the banks of a river face either sunrise or sundown, offering beautiful starts and ends to the day in tropical Cambodia.
What is most appealing is that the tip of the Chroy Changvar peninsula, Diamond Island, Khan Chbar Ampov, and Arey Ksat together enclose the confluence of three well-known and vital rivers. This natural landscape offers an incredible and enviable view for many riverside residences.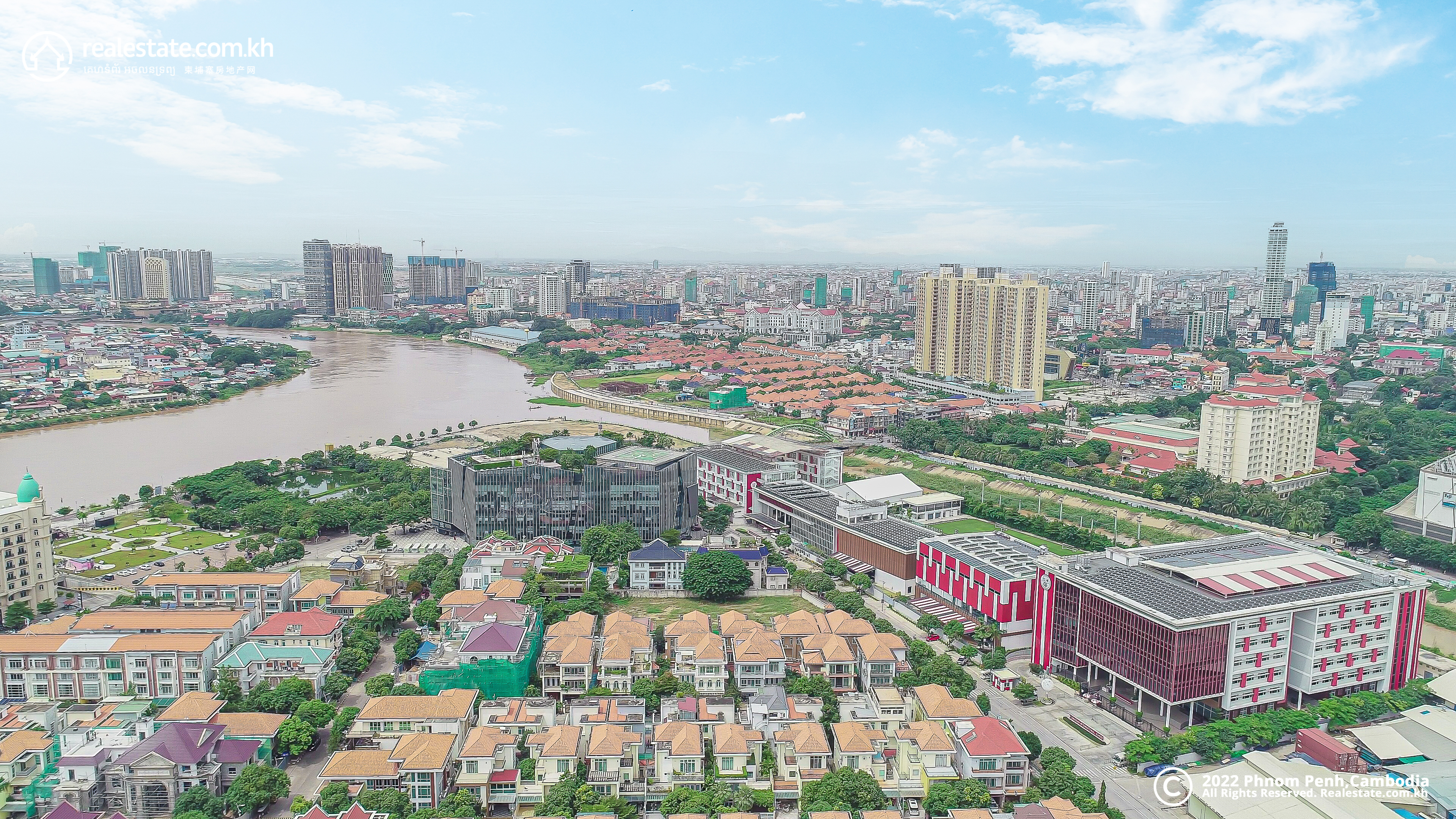 Those interested in buying fantastic and affordable riverside properties in Southeast Asia, specifically in Cambodia - shouldn't miss out on this great opportunity!
See the most popular riverfront condominium projects below.