A trip to Cambodia is unlike any other journey you've taken before. Every year, more than five million tourists visit "The Kingdom of Wonder." In some ways, however, it's still off the beaten path. For a closer look at the hard stats of tourism in the Kingdom, check out our Investment Guide 2019.
As Cambodia's capital and commercial centre, Phnom Penh receives the lion's share of the country's tourists. The city has shed its previously infamous reputation and is now a peaceful and welcoming country. To learn more about each of the capital's districts, check out all of our Cambodia location profiles.
But, in general, here are your options for getting to Phnom Penh, staying here and finding exciting things to do while you stay.
How to reach Phnom Penh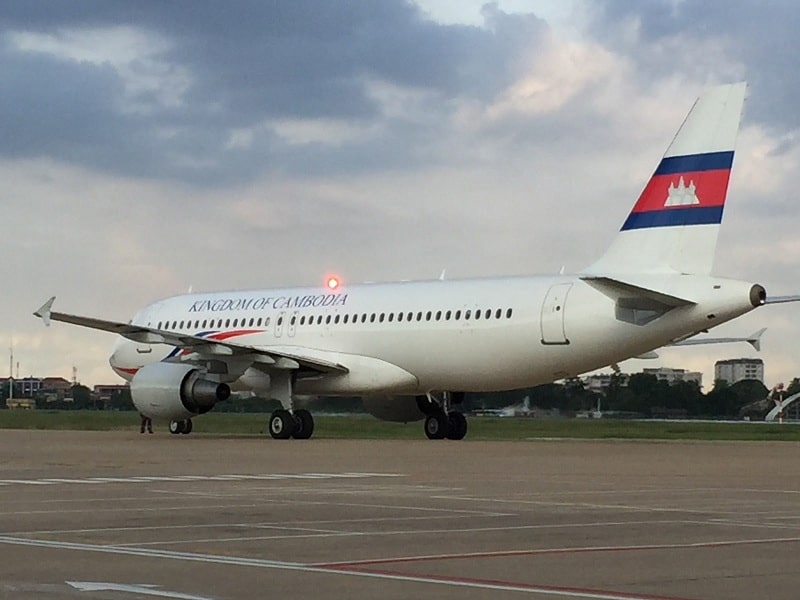 No matter how long you decide to stay in Cambodia's capital, you will probably arrive by air. The Phnom Penh International Airport, which is located some seven km from the city centre, is the Kingdom's main airport. 
AirAsia has daily low-cost flights to Phnom Penh from Bangkok in Thailand, the Philippines' capital of Manila and Malaysia's Kuala Lumpur. The budget carrier Jetstar Asia has a daily route connecting Phnom Penh and Singapore. Emirates and Qatar Airways both over services to the Middle East with stopovers. 
Direct flights to and from China are now nearly ubiquitous as well.
If you're looking for a more affordable way to traverse the region, bus services are often the best option. Giant Ibis, Phnom Penh Sorya Transport, Kumho Samco, and Capitol Bus are some of the companies offering routes around the region.
Where to stay
The sheer amount of rooming options in the capital can be daunting. It can be easier to decide on a district first and find something there to suit your needs. 
Daun Penh is one of the best districts to stay in as it is home to Wat Phnom, the Royal Palace, National Museum and tons of great riverside bars and restaurants. 
Chamkarmon is the other big area for tourist accommodations. BKK1, often referred to as Phnom Penh's foreigner quarter is in Chamkarmon. Russian Market can be a great area to find affordable rooms, and Chamkarmon's Tonle Bassac area has plenty of boutique hotels.
Here are the basic types of accomodations you will find in Phnom Penh from most luxurious to most affordable:

Luxury hotels
These hotels will offer everything you could hope for as far as amenities. Pools, spa facilities, drivers and deluxe rooms are par for the course here. 
Raffles Le Royal, Sofitel Phnom Penh, and The Great Duke (formerly InterContinental Phnom Penh) are some of the big names in this category. Rooms at this level will usually cost around $200 to $300 per night.
Boutique hotels

Building space in the city can often be limited. Because of that, many smaller boutique hotels have popped up over the last decade. Frangipani Living Arts Hotel & Spa, Plantation - Urban Resort & Spa, and Sun & Moon Urban Hotel are some well-known names in the boutique hotel industry.
In this category amenities and prices and vary quite a bit. Many offer pools or rooftop bars. Some can be found for as little as $25 a night and some of the larger ones will have rooms closer to $100 per night. 
Airbnb

Well-seasoned travellers will be familiar with Airbnb, the app that allows people to lease out empty rooms or even entire apartments to visitors. As of the writing of this article there was more than 300 offerings in Phnom Penh on Airbnb. The average price for accomodations on the app is $60 per night, but places as cheap as $10 or as much as $550 per night are also on offer.
Using the app can be beneficial if you are looking for specific features such as a pool, breakfast buffet or included parking.
Guesthouses

Many budget guesthouses in Cambodia get a bad rap for their bare bones offerings. Great places can still be found on a shoestring budget, however. 
Dorm-style shared room can easily be found for around $10 a night. Many places will offer private rooms as well and can range in price from $15 to $40 depending on whether you want air conditioning or just a fan. 
With most accomodations in Cambodia it's possible to simply walk in and get a room. It never hurts to reserve a room ahead of time, however.
What to see and do
If you want to learn more about Buddhism, then Phnom Penh is a great place to visit. Pagodas, or wats, are dotted around the city. Each offers something a little different as far as architecture or landscape. 
Wat Phnom is where most tourists pay a visit. The Silver Pagoda, adjacent to the Royal Palace is also worth a visit.
History is also inescapable in Phnom Penh. The Tuol Sleng Genocide Museum and Choeung Ek Killing Fields are both must-see sites in the capital. Here you will learn all about the tragedies of the Khmer Rouge regime.
The Royal Palace, National Museum and Independence Monument are also spots that shouldn't be missed. 
For those who want to architecture from the French colonial era, there is a guided tour of the best structures, include the General Post Office, Commissariat (Old Police Station), FCC Hotel, and Phnom Penh Railway Station.
For the environmentally-minded, be sure to take a day to visit Tamao Rescue Center in nearby Takeo province. Tours there can be booked for $40 a person and include transportation.
Shopping options

While Bangkok may still hold the crown as Southeast Asia's mall Mecca, Phnom Penh is catching up. Aeon Mall, the first of its kind in the country, now has a second location in northern Sen Sok district and a third in the works. 
Other shopping centres include Sorya Center, Makro Mall, Sovanna Shopping Center, Central Mall, and City Mall. 
For a taste of local shopping, check out Central Market, Russian Market or O'Russey Market. If you're looking for a Western-style convenience store, however, look for Super Duper, Lucky or Circle K.
Food and nightlife
Phnom Penh has an excellent array of restaurants and other food establishments serving everything from local fares to Western dishes. 
Sovanna Restaurant is near Independence Monument and is a popular location for affordable Khmer food. Romdeng is good if you're willing to spend a little more and eat elevated local dishes. Note, they also serve as a training restaurant for Cambodian youth.
And the city won't disappoint if you're looking for vibrant nightlife, either. Small bars along street 308, dubbed "Bassac Lane", usually attract the expat crowd. Alchemy Gastropub near Russian Market is another relaxing hangout.
Looking for dancing and nightclubs? Head to the places along street 51 such as Pontoon, Heart of Darkness or Reggae Bar where the tunes never stop. Don't worry about getting hungry; the streets are full of carts selling late-night eats.
Getting around

The traditional tuk-tuk is the most commonly available public transport option in the city. Most busy street corners will have a few parked waiting for customers. If you're alone, single motorbikes, called motodops, are also willing to take you wherever you are going.
Since negotiating prices for rides can cause stress, many people in the city are now using ride hailing apps like Grab (Southeast Asia's answer to Uber) or it's local competitor PassApp. You can book anything from an autorickshaw to a van with these apps and the fare is already calculated. 
The city's newly expanded bus routes run across the city, but can be difficult to navigate for tourists. Many adventurous travellers often choose to rent their own motorbike or bicycle so they can cruise around the city at their leisure. This isn't for the faint of heart, however. City traffic can get a bit hairy, so ride at your own risk and always wear a helmet.
Emergencies
Cambodia does have respectable, international-standard hospitals and clinics. Most of these are found in Phnom Penh and include the government-run Calmette Hospital, Sunrise Japan Hospital, and the privately-operated Royal Phnom Penh Hospital, an affiliate of Thailand's renowned Bangkok Hospital group.
There are also numerous pharmacies and other establishments selling medicines around town. U-Care Pharmacy and Pharmacie De La Gare have the best reputations and are expat favourites.
How many can say they experienced Cambodia?

Realestate.com.kh is a site that focuses on the buying, selling and renting of property. With that knowledge, however, we've got a unique perspective on what it's like to live and even stay in the city temporarily. 
Cambodia is a country like no other in the world. The architecture, colours and lifestyle don't exist anywhere else. Because of that, a trip to the Kingdom is like no other trip you will ever take in your life.
Need more guides? Check out other great resources such as Location Profiles and the Investment Guide 2019 on Realestate.com.kh now!