Like any other business enterprise, real estate development is governed by a legal framework. These set of laws and regulations, though complicated, ensure operations and activities related to the sector are done legally without ill effects on people and the environment.
Co-owned buildings are covered by most existing real estate laws in Cambodia but there are a few regulations exclusive to this type of property. Developers can be heavily penalised if they don't follow these regulations in the Kingdom.
We will guide you on the legal frameworks of co-owned buildings. Additionally, you will learn what is required if you are a developer in Cambodia.
Keep in mind that you can browse hundreds of co-owned buildings on our site and you should always consult with a qualified legal team if you have doubts.
What is a co-owned building?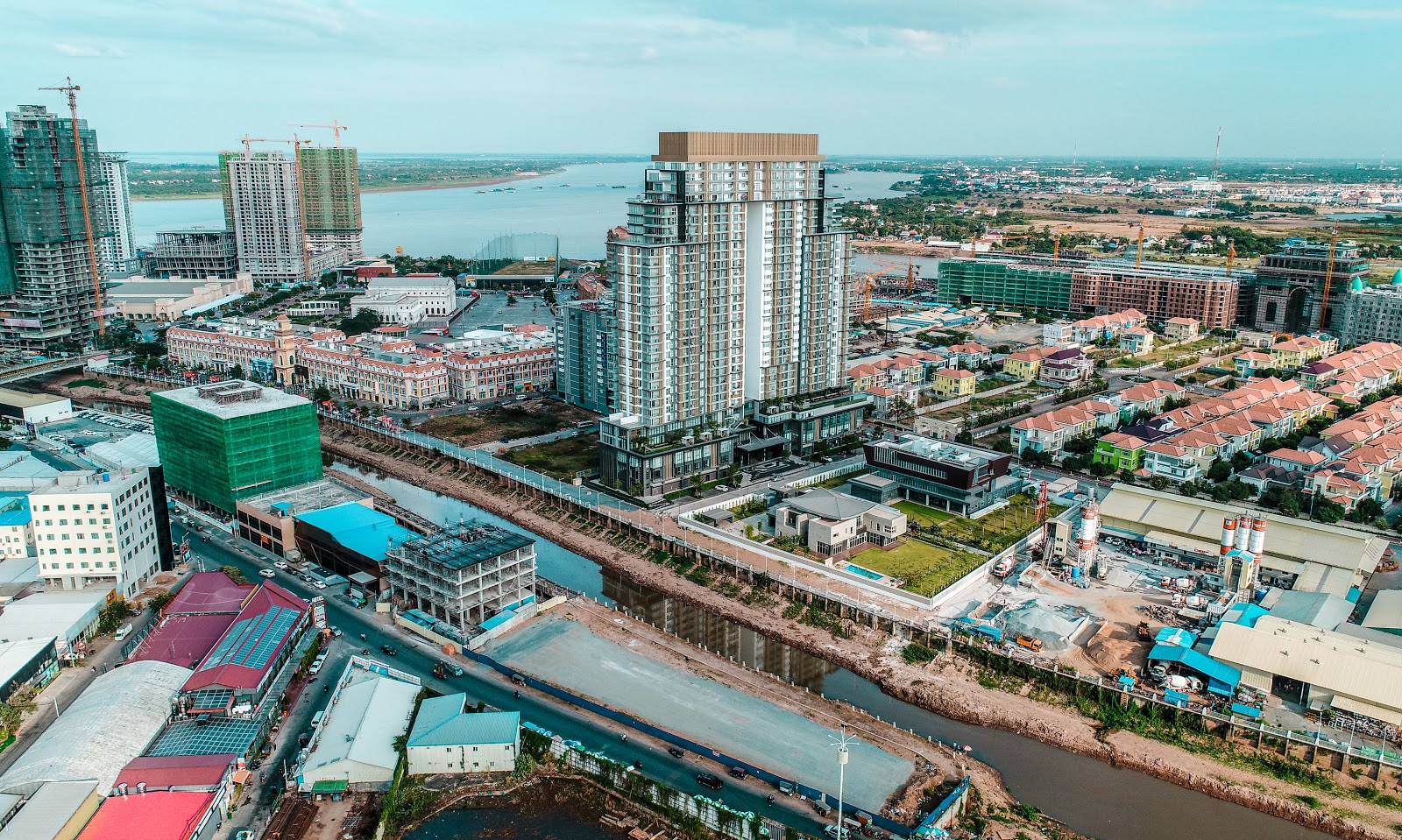 When people say "condominium" they are usually referring to a co-owned residential building. Under a co-ownership arrangement in Cambodia, several owners live in the same building.
A co-owned building consists of units that are exclusively owned, with common areas whose use and benefits are shared among the co-owners.
There are several types of co-owned buildings:
Detached buildings
Semi-detached buildings
Attached houses
In the past, foreigners weren't allowed to buy condos in Cambodia. In 2010, however, the law changed. Anything from the first floor and up can be owned by a foreigner. Also, foreigner ownership cannot exceed 70% in a single building.
Find out more about buying a condo in Cambodia as a foreigner.
Legal aspects for developers:
Project licence
Before work begins, a developer is required to obtain a project licence from the Ministry of Finance and Economy (MEF).
This requirement was set forth in Prakas 965 and there are two types of licences:
Type 1 licence is for developers who finance their projects by themselves.
Type 2 license is issued to developers who raise money from their buyers.
Holders of a Type 1 licence can only sell units within the development once the project is complete. Developers having a Type 2 licence can pre-sell, but only after obtaining a construction permit and a project permit from the MEF.
Developers must make a deposit of 2% of the total value of the project into an account with the National Bank of Cambodia (NBC). This measure is meant to protect investors and their money in the event the project is not completed.
The government has the right to revoke the licence if the developer fails to finish the project on time or if the developer fails to follow the legal obligations required under the law.
Construction permits

Save for a few exemptions, a construction permit is required for any construction work or development in Cambodia.
Applicants must complete forms and submit them to the Ministry of Land Management, Urban Planning and Construction (MLMUPC). Supporting documents must also be filed at the commune, district and municipal levels. All submissions must be made in Khmer.
The application must bear the signature of the landowner and a licensed project designer or architect.
The authority to issue construction permits mostly falls within the jurisdiction of municipal or provincial officials. For big projects like airports and seaports, it is the National Committee of Land Management, Urban Planning and Construction that issues the necessary permits.
Under Cambodian law, a construction permit is only issued if the applicant follows or is compliant with the master plan, land use plan, and other governing rules and regulations.
Other relevant permits in Cambodia
In addition to the permits mentioned above, there are others that will be required throughout the process of development:
A site opening permit is required to open a building site. This is issued by the MLMUPC. The ground cannot be broken before obtaining this permit.
A site closing permit is required once the construction is finished. This is a key component in the process.
A certificate of compliance is also required before the project is considered finished.
Keeping to code
It's important to follow the letter of the law when it comes to real estate in Cambodia. If problems occur, court cases can be long and painful affairs.
It's important to do all your research before beginning the process. Realestate.com.kh urges everyone to enlist the help of qualified legal professionals.
Note: This is a general guide and does not constitute definitive legal advice. Always do your own research and invest at your own risk.