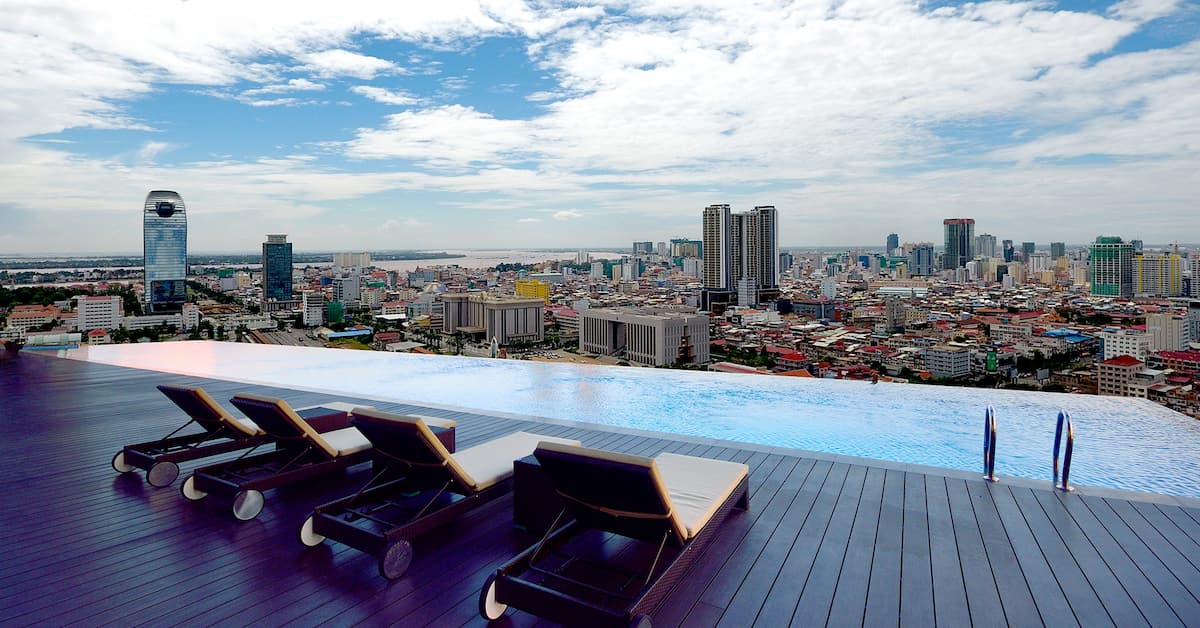 Luxury properties often indicate how much a market is willing to spend on the best homes available. Cambodia is no exception as its booming property sector offers plenty of luxury properties that deliver a premium lifestyle. From spacious rooms, magnificent views, quality amenities, and a prime address, every box is ticked in Cambodia's premium selection of apartments!
Realestate.com.kh, Cambodia's largest property classifieds portal, explored and documented many of these luxury properties in Phnom Penh's most coveted areas. We've compiled the top 10 list of top luxury apartments available in Cambodia today:
Sky Villa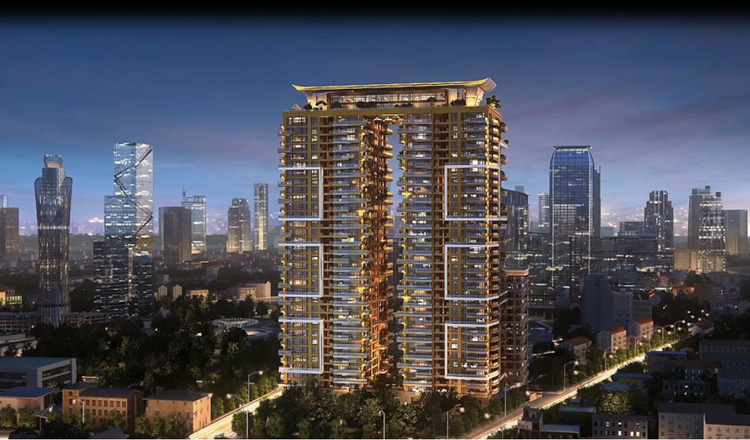 Sky Villa requires little introduction to the initiated in Phnom Penh real estate. This project boasts the largest square metre per unit, rivaling that of landed villas - the most coveted property among Khmer elites.
Unlike landed villas, however, Sky Villa allows its residents to live in 7 Makara district, a central area in Phnom Penh. Its wide spaces can easily accommodate a large family with plenty of room left for each member to call their own.
But what is a luxury property without luxury services? Sky Villa offers hotel-like services made to deliver the complete premium experience all in one place.
Picasso City Garden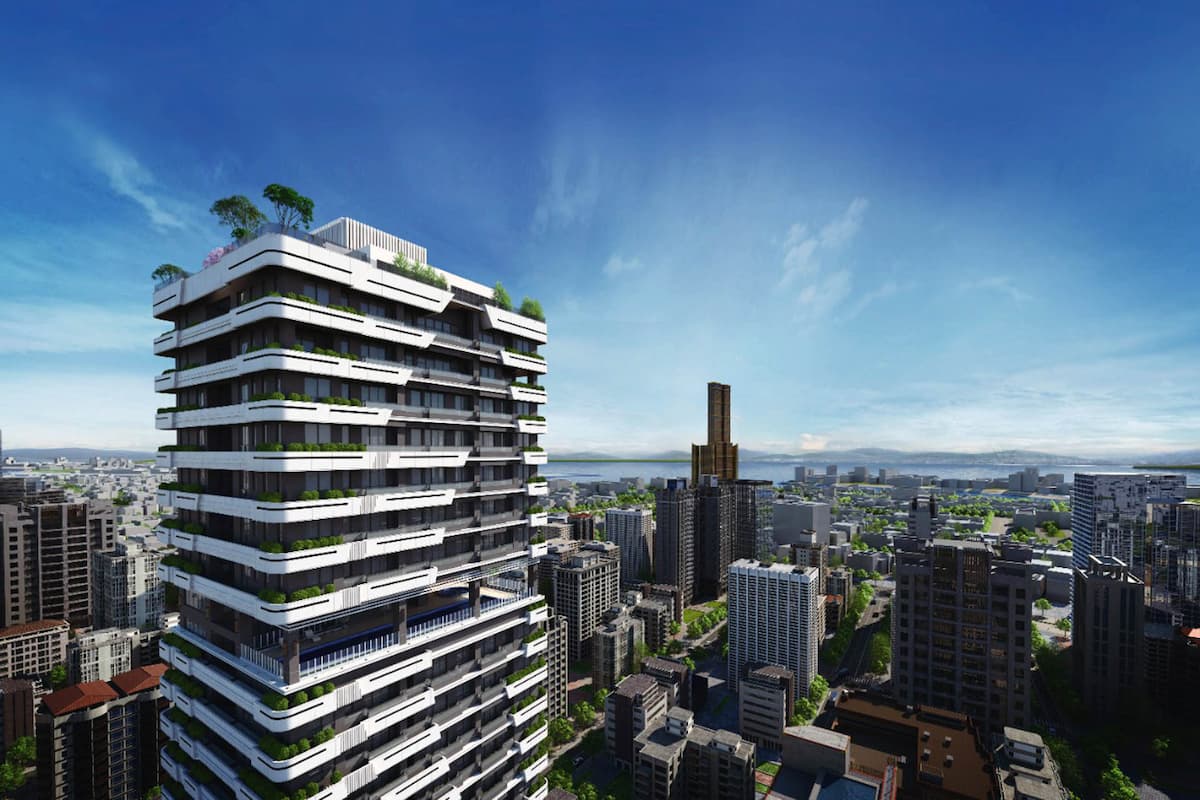 The Picasso City Garden is an iconic development in the prime area of BKK1 in Phnom Penh. It immediately stands out for its modern aesthetic around the Naga, an auspicious symbol within the local Khmer culture.
Picasso City Garden is one of the most central premium developments to rise in Phnom Penh. Its location in BKK1 grants residents to multiple schools, restaurants, bars, cafes, embassies, malls, supermarkets, and so many other services for a complete modern living experience.
They say art imitates life but not if Picasso's residences have something to say about it. Its units are designed to be the personification of modern living and complemented by an array of amenities including swimming pools, bars, cafes, and even an art studio as an homage to this apartment's name.
Odom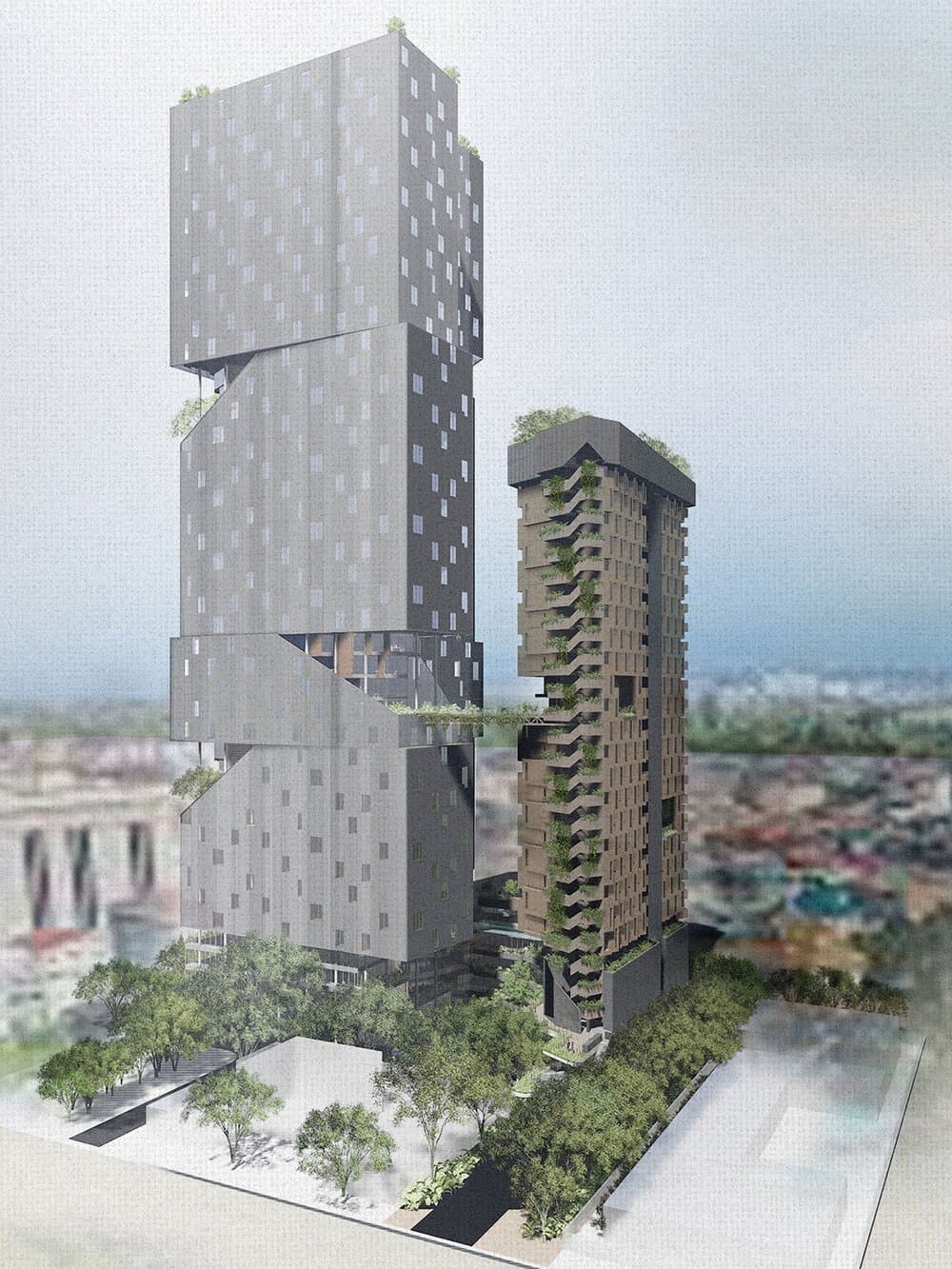 Odom is an upcoming premium development with facilities for residential and commercial functions. Odom's interiors deliver a relaxing yet modern space for both residents and office tenants in the middle of an increasingly fast-paced Phnom Penh.
Odom is comfortably located in Tonle Bassac where most expatriates hang out and AEON Mall 1, the go-to place for many shoppers in Phnom Penh's busy south-central business districts. It also enjoys proximity to the city's most popular shops, bars and restaurants.
Fast-growing cities often find themselves locked in a concrete jungle. Odom is one of the few that offers green and open spaces in Phnom Penh's busiest and most popular areas. In fact, Odom is often visited by many residents and pet-lovers for its green spaces today.
Habitat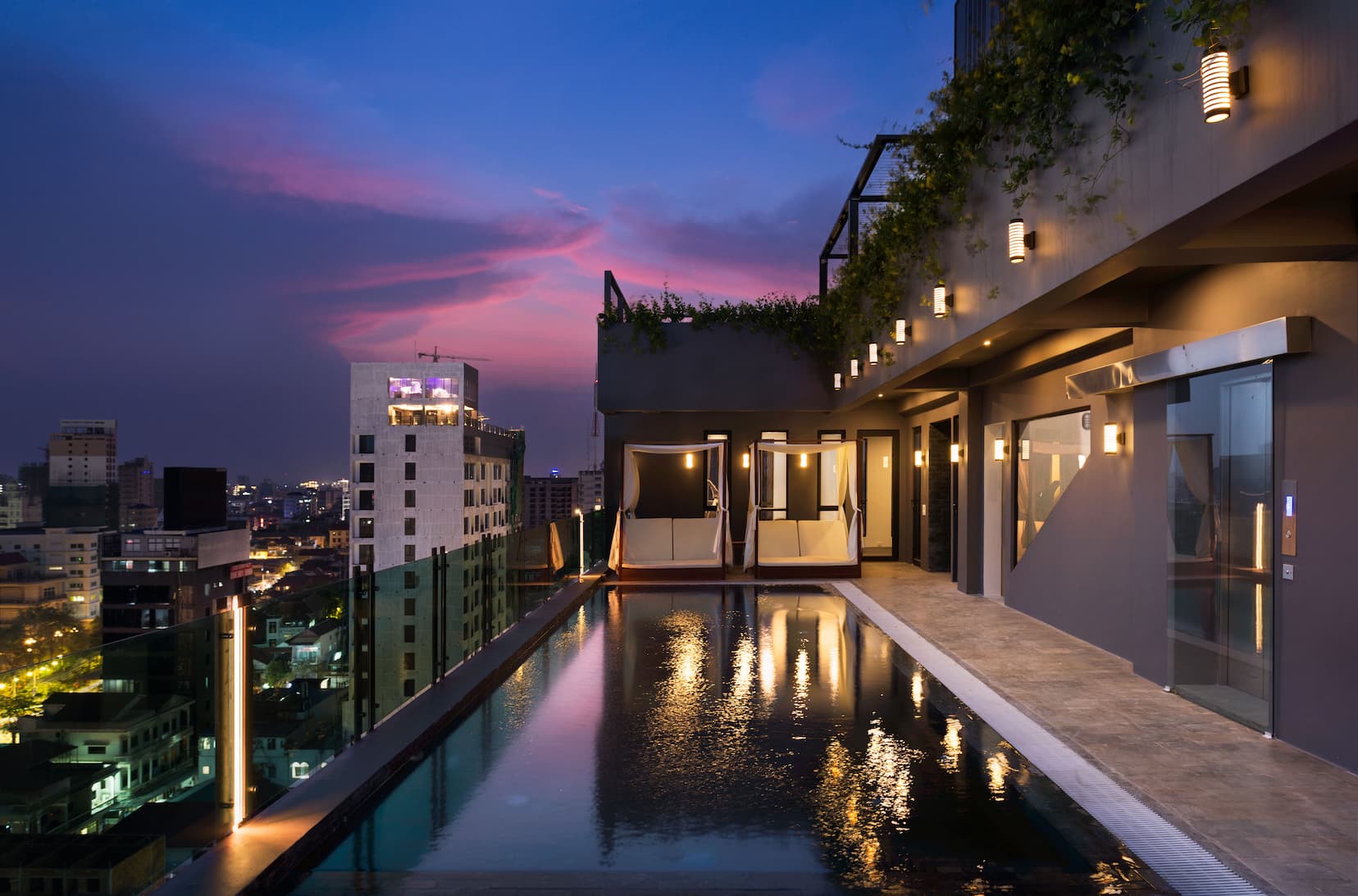 The Habitat Condominium is a multi-awarded prime development in the south-central part of Phnom Penh, having won the "Best Condo Cambodia", "Best Condo Phnom Penh" and "Best Residential Interior Design" Awards in the Cambodia Property Awards 2017. That may have been some time ago, but time certainly has not been an obstacle for this prime address!
The Habitat Condominium is located in Tonle Bassac, Chamkarmon, specifically frequented by the many residents of Phnom Penh. It sits close to AEON Mall 1, one of Cambodia's premier shopping centers. And given its south-central location, it is close to city landmarks, hotels, banks, markets, restaurants, banks/ATMs, sports clubs, entertainment spots, transportation hubs, and retail lanes.
The Habitat condominium has quite a curious name. But looking at its interiors really tells one why it deserves that name. The Habitat's interiors are meant to create that exactly: a habitat. Each of its units is given elegant finishes, built-in European appliances, and herringbone-style flooring made from the finest Cambodian hardwood. From the top duplexes, one is treated to picture-perfect views of Phnom Penh and surrounding localities.
Silvertown Metropolitan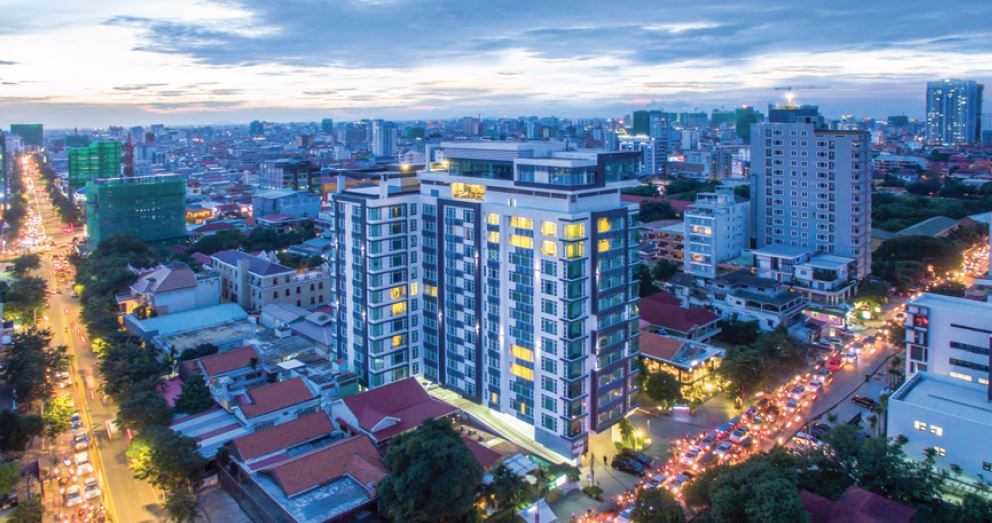 Silvertown Metropolitan is the premier luxury serviced apartment in the heart of Phnom Penh. Managed by Naki Realty, it is the premier luxury serviced living choice for many high-class renters and investors looking to get in the city's expanding high-end sector.
Silvertown's location allows its residents to travel across Phnom Penh almost hassle-free. Within its immediate vicinity are restaurants, boutique shops, markets, and major roads like the Preah Monivong Boulevard and Mao Tse Tung Boulevard. Shopping malls close by are AEON Mall 1 and Chip Mong Noro Mall. The popular Russian Market is also a stone's throw away!
Silvertown Metropolitan is one of Phnom Penh's most easily recognizable serviced apartments. It was the first to offer these hotel-like services in an apartment complex, edging out much of the competition in creating luxury serviced homes.
Flatiron
Flatiron by Meridian is one of the most modern luxury developments available in Phnom Penh today. It is a multi-awarded development, sweeping categories such as "Best Developer", "Best Mixed Use Developer", "Best Serviced Apartment Development", "Best Mixed Use Interior Design", among many others during the Property Guru Cambodia Awards 2020.
Flatiron is located within the Phnom Penh City Centre complex, a reclaimed area packed with modern community malls, residences, and other amenities. For all intents and purposes, Flatiron perfectly complements its offerings with what can already be found (and what's coming)
Flatiron boasts an impressive array of amenities as well as a sleek interior design. Some amenities in Flatiron include a sky-infinity pool, fitness room, rhythm cycling room, sauna, meeting room, lounge, sun deck, grand lobby, and fine dining restaurant.
L'attrait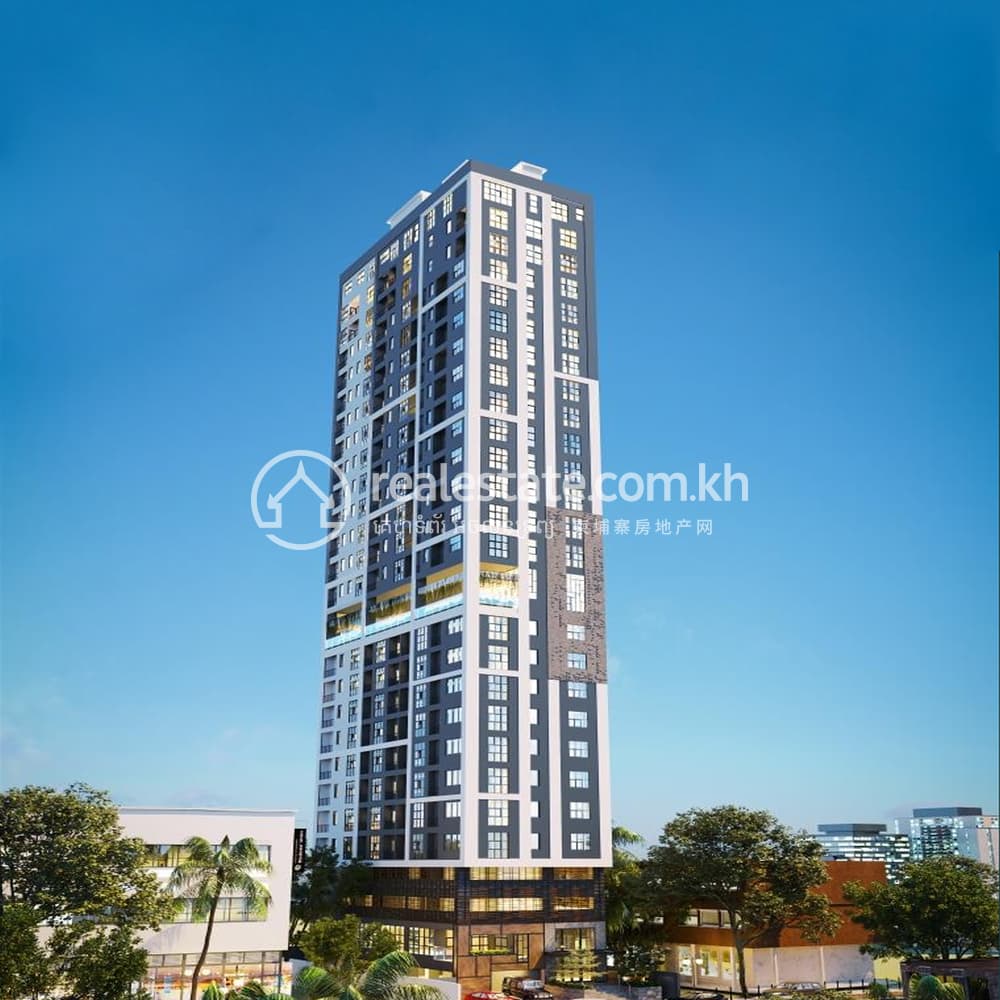 L'attrait in BKK1 is a new luxury development offering a practical, sensible, and yet remarkably stylish finish that achieves much the desired residential offerings the next generation of Cambodians deserve. The project delivers a living space that is both high-quality and well-designed, tenets of residential design much sought after in a fast-growing market such as Cambodia.
L'attrait is located within BKK1 and enjoys many of the subdistrict's popular destinations such as its shops, restaurants and bars. As with any premium address, L'attrait's residents' have easy access to Phnom Penh's CBD and roads going in and around the capital city.
L'attrait takes a minimalist approach in creating its residential interiors. Simple yet high-quality fixtures are found in each of its units. L'attrait is a home that offers premium comforts in both the bedrooms and outside conveniences. Complementing its carefully designed interiors are amenities that enhance true urban living with all comfort available.
The Peninsula Private Residences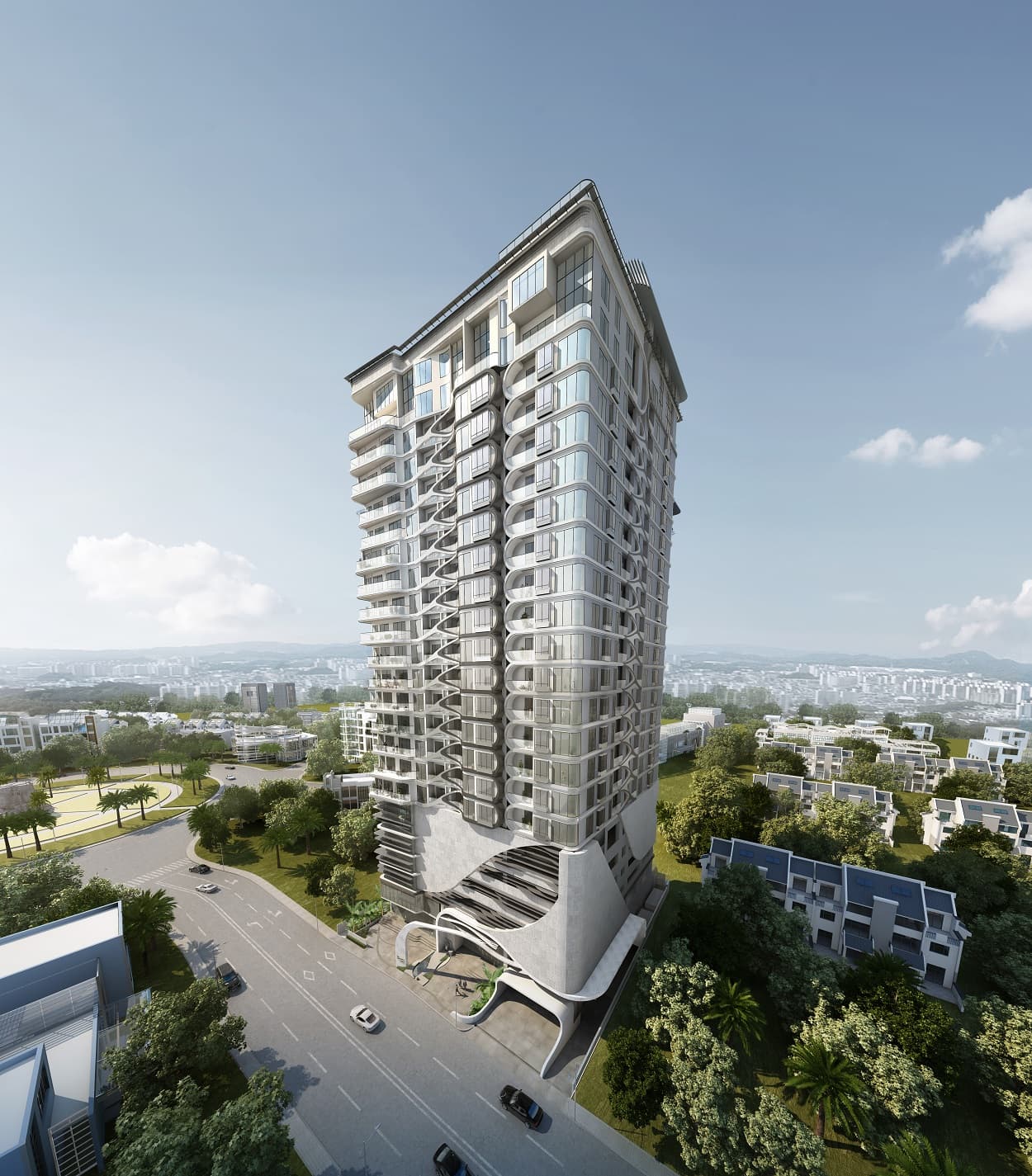 The Peninsula Private Residence is a multi-awarded development in Chroy Changvar. Having won the Best Interior Design and Best Architectural Design awards at the 2019 Cambodia Asia Property Awards, The Peninsula Private Residences boasts a unique blend of a private residence, varied facilities, and hospitality-inspired services.
The Peninsula Private Residences is conveniently located in Chroy Changvar's entrance close to its roundabout. As Phnom Penh expands outwards, the Peninsula's vicinity is seeing more modern amenities like supermarkets, convenience stores, and many other developments pop up almost every few months.
The Peninsula Private Residences offers "smart community living" through shared and unique amenities. While most developments offer the usual lot, the Peninsula delivers the usual and more with a private kitchen & patio, and a social club room.
The Peak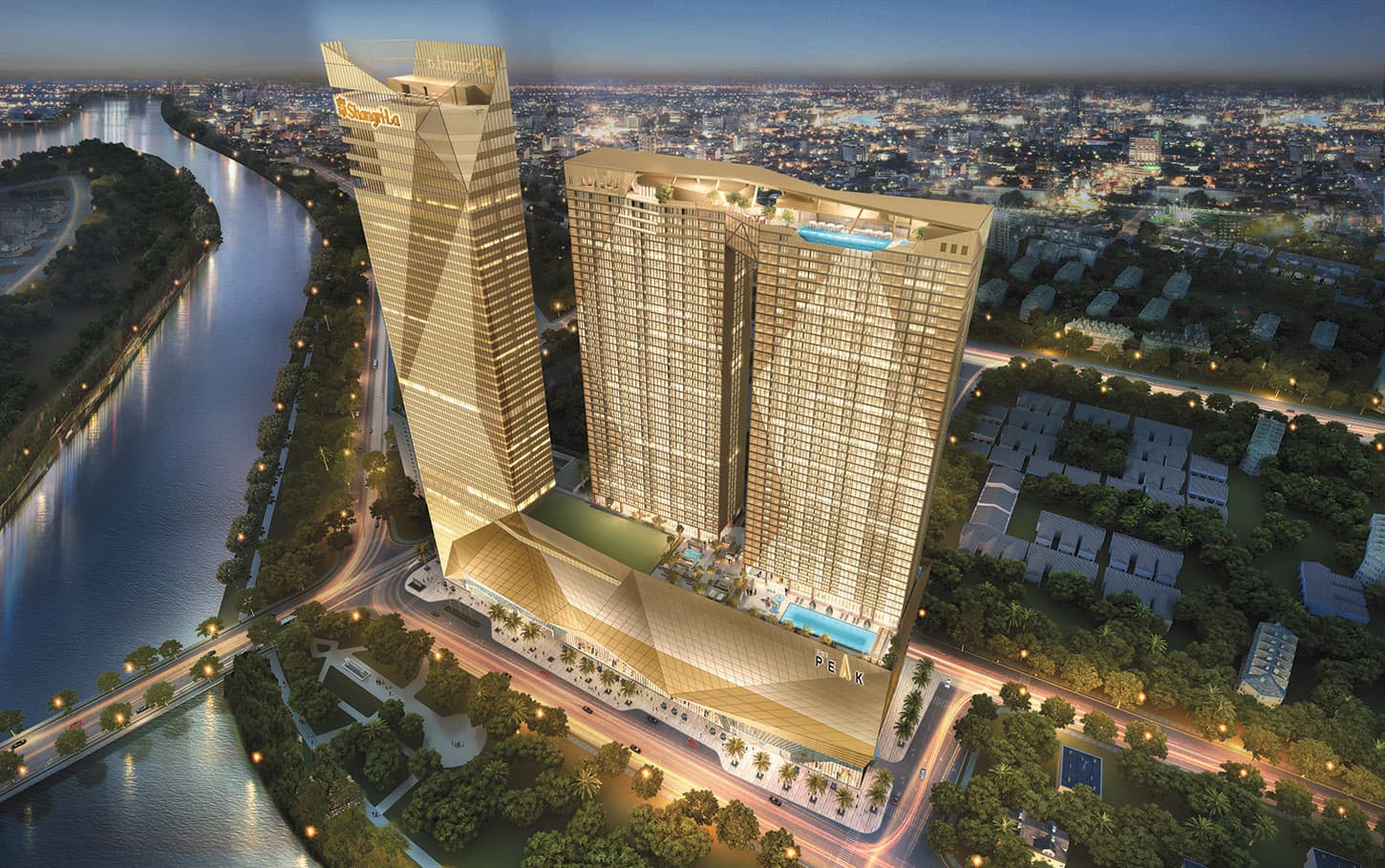 The Peak Residence is one of the most iconic developments in Phnom Penh's more central areas. More than just a luxury development, it also offers office and retail shopping spaces that make its vicinity a prime shopping destination for Phnom Penh's increasingly savvy consumer base.
The Peak Residence is located in Tonle Bassac, Chamkarmon. It's quite easy to see why most developments on this list have so far chosen to build here as the area is vibrant with economic activity and magnificent views of the river. Compared to the rest of Phnom Penh it is one of the most developed areas in the city.
The Peak easily offers one of the top-rated living experiences in modern-day Phnom Penh. The development includes high-end amenities and facilities including a high-security camera, gymnastic and spa room, fitness room, spacious lobby and recreation centre, 5 levels of retail space on the lower floor, sparkling blue pool, and sky lounge on the top floor with the eye-catching view.
Looking for more luxury properties and new developments in Cambodia? Inquire below!