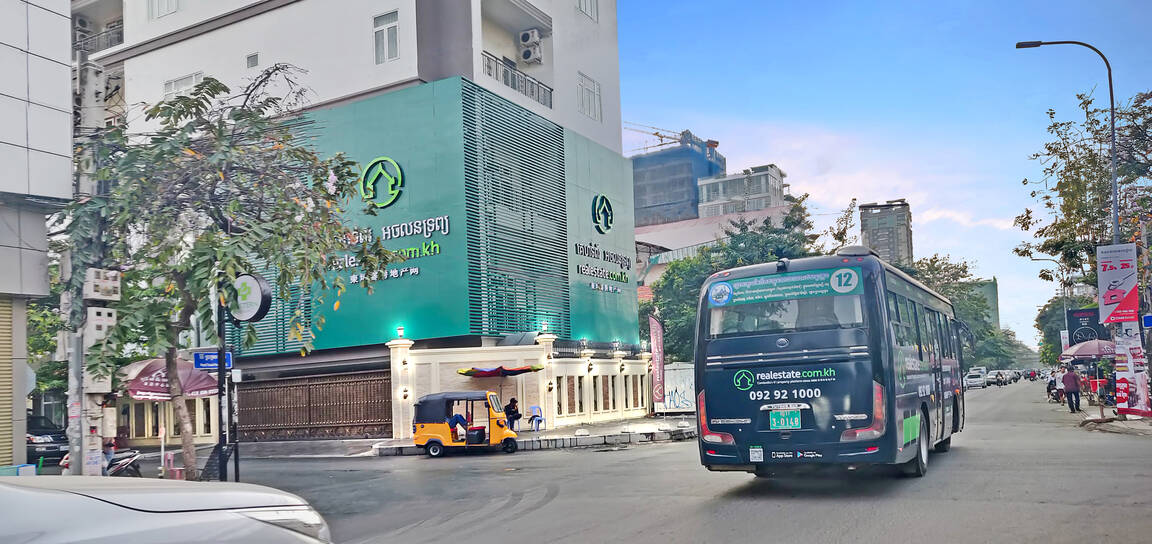 We exist to serve the property seeker
Established in 2009, Realestate.com.kh is the leading real estate platform in Cambodia. From our offices in Phnom Penh, we assist property seekers to find, inquire and secure properties for sale and rent in Cambodia. We provide a comprehensive property buying and renting experience; from searching to ultimately securing a property. By bringing together all parts of the real estate industry, we simplify property search, empower smart property decisions and make property transactions enjoyable.
The Realestate.com.kh website lists over 30,000+ properties for sale and rent across Cambodia. Once we receive a property inquiry, our Concierge Team in Phnom Penh actively works with the property seeker to navigate available properties for sale and rent, visit the property, deal with the owner, real estate agent, property developer or borey, and buy or rent the property.
Our ecosystem of services include our website and apps, our Concierge Service, physical expos held in Cambodia, online expos, thousands of expert guides and videos, the Cambodia Real Estate Awards and much more. Thanks to our unique approach, we help thousands of people secure a property each year, with millions of users on our websites and apps, 150,000+ attendees at our physical events, and an active database of over 100,000 property hunters.
For homeowners, real estate agents, property developers and the wider real estate industry, Realestate.com.kh's trusted platform offers a range of products and services to help you access Cambodia's real estate market. Watch Case Studies
Realestate.com.kh is part of Digital Classifieds Group (DCG) an Australia-based company with a portfolio of real estate marketplaces across Southeast Asia and the Pacific.