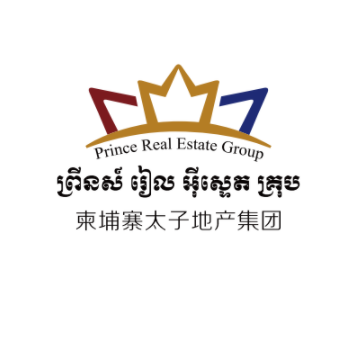 Prince Happiness Plaza

Tonle Bassac Chamkarmon Phnom Penh
Prince Happiness Plaza has proudly launched another magnificent project . This new project is an integration of hotel-residential apartment and 5A office spaces covering a total amount of 220,000 square meters. These two categories of high-end products, namely SKYRISE, a business centre and MERRYLAND, a luxury condominium, are set to be a grandeur dedication to the future central business district (CBD) of Phnom Penh.
Cambodia Prince Real Estate Investment Group Co., Ltd is a real estate development internationalization, diversification of the aircraft carrier enterprise, by having a background in high-tech, Internet, real estate investment, finance, urban construction and other international group holdings.
Starting at the beginning, to build a better life as the leading, with 'mission, responsibility, respect, love, innovation, for the purpose of business management. With a high sense of responsibility and mission feeling, the spirit of responsibility for society, customers, partners, employees, to win-win philosophy to guide the enterprises along the direction of health rapid development
Need help?