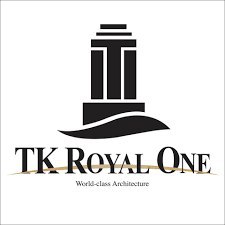 TK Royal One Serviced Condominium

Tuek L'ak 1 Toul Kork Phnom Penh
TK Royal One is a luxury Residential / Office mixed-use condominium developed by a Taiwan-based property developer TC Royal Manor Co., Ltd completed in June 2018.
Conveniently located in the prime location in front of Royal University Of Phnom Penh, TK Royal One is surrounded by commercial banks, restaurants, coffee shops, international schools, shopping centers (Parkson mall, AEON2 mall, Makro, TK Avenue, and Lucky Supermarket) with easy access to Phnom Penh International airport within 10-15 minutes.
TK Royal One is designed with 39 units of offices and 146 residential units in 2 floor blocks. The combination of office and residential units creates a unique features for foreign corporate to setup a modern office and allow the management expat to live in the same building for convenience, comfort and safety.
Living in TK Royal One provides you a modern life style with relaxation and convenience experiences. The spacious fitness center, swimming pool and roof garden and the sufficient of parking spaces make TK Royal One as your best choice of high-end condominium in the Phnom Penh City center.
Need help?