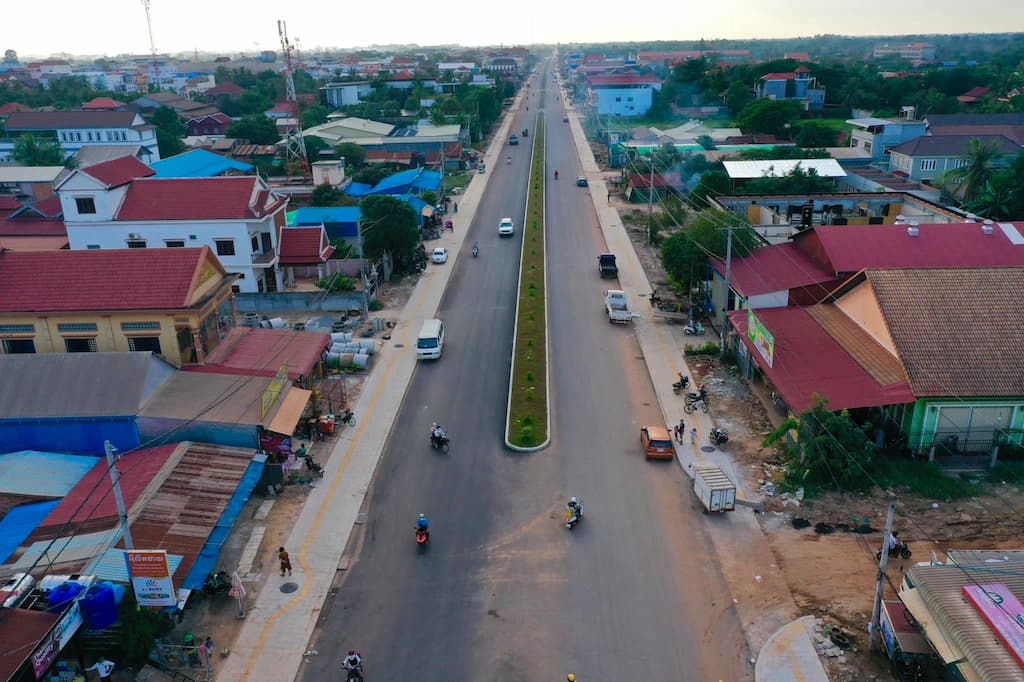 The 38-road project is a major undertaking in Siem Reap that turned roads upside down during its early phases. Photo from MPWT Facebook Page.
The 38-road project in Siem Reap is approaching completion, having reached 84% completion, with some roads already being used by the public, within 11 months from the start of the project. The 38-road road project is expected to be completed towards the end of December 2021.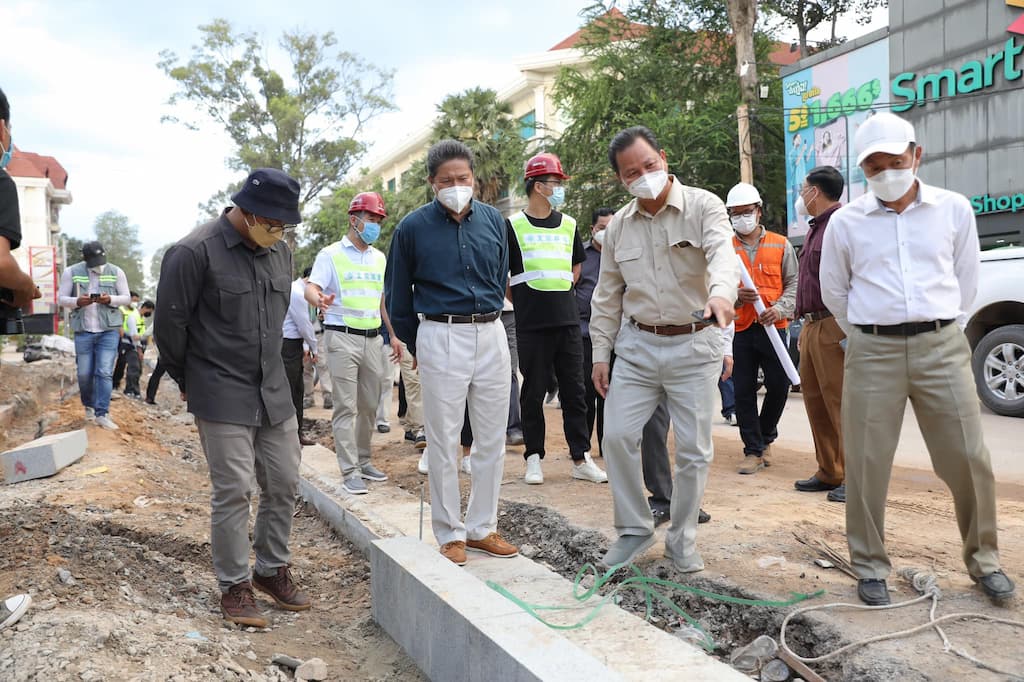 HE Sun Chanthol himself inspect the progress of the construction, keeping a promise made in early 2021. Photo from MPWT Facebook Page.
Minister of Public Works and Transport, HE Sun Chanthol, personally inspected the progress of the 38-road project in Siem Reap. The 38-road project began in the first quarter of 2021 and took advantage of the tourism lull in the temple town to make the necessary major works in a short span of time.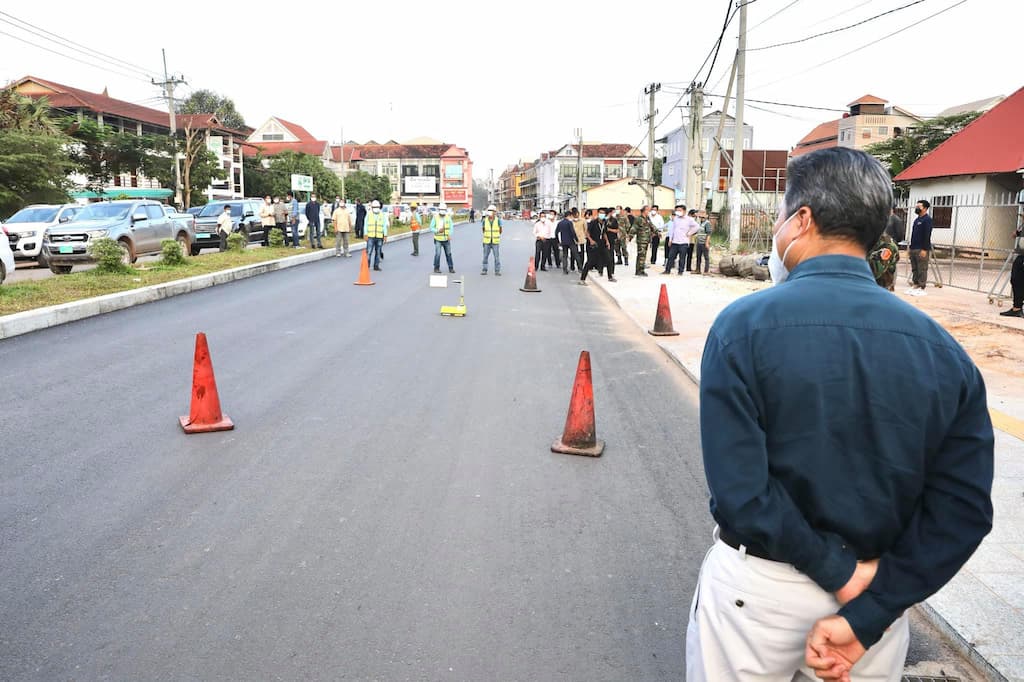 The inspection of the MPWT was to check the quality of the road work in accordance with technical specifications laid out earlier in the year. The MPWT Minister, in an earlier report, noted that the roads will be frequented by a range of vehicles ranging from regular private vehicles to trucks, and the roads must be suitable to meet such demand.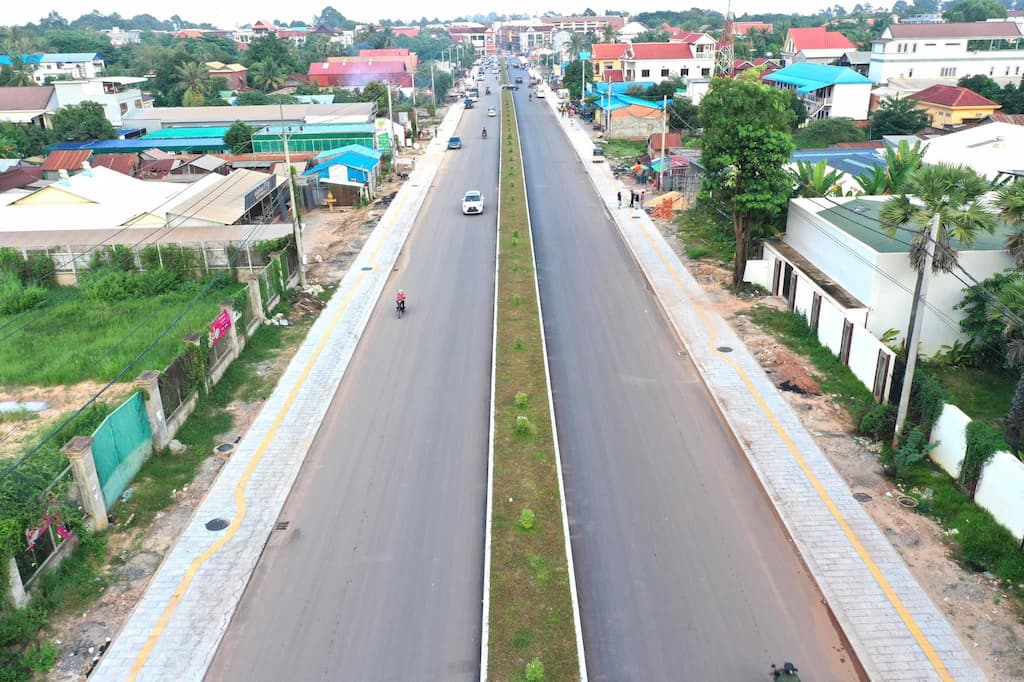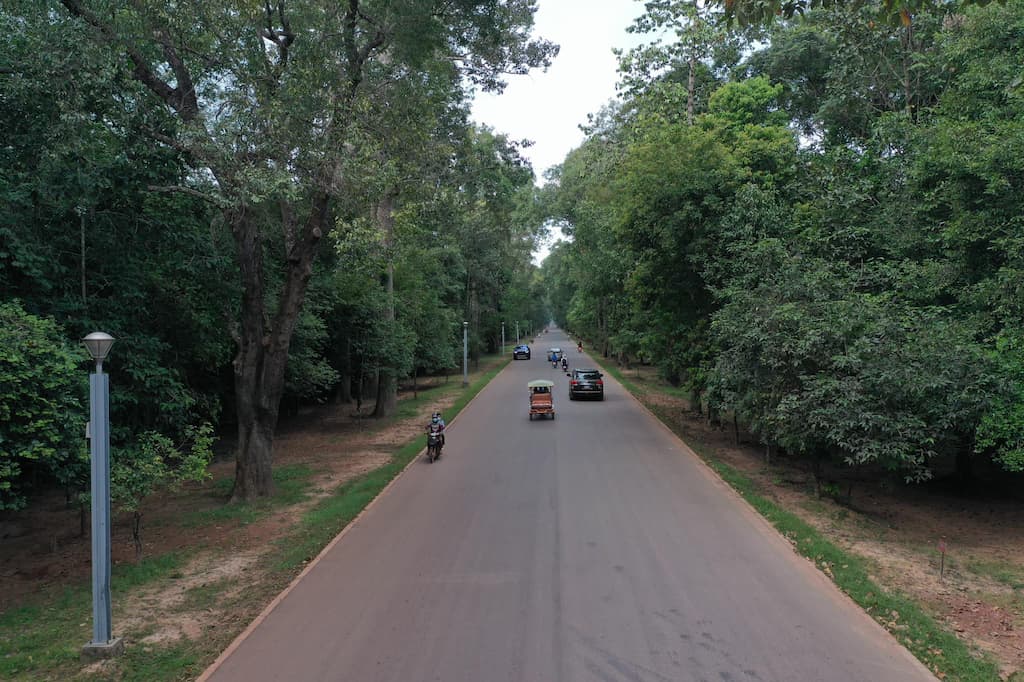 The 38-road project covers roads within the city, the temple heritage sites, and surrounding areas. Photo from the MPWT Facebook Page.
The 38-road project covers a total road network of 248km including underground sewage systems. The project has an estimated cost of $150 million.
The new roads, once completed, are expected to improve the quality of life, especially in terms of daily transportation for Siem Reap and those traveling through it. The news also comes in time for Cambodia's reopening to tourists and investors starting October 2021 and the implementation of the Siem Reap Master Plan 2021-2035.
Article by: