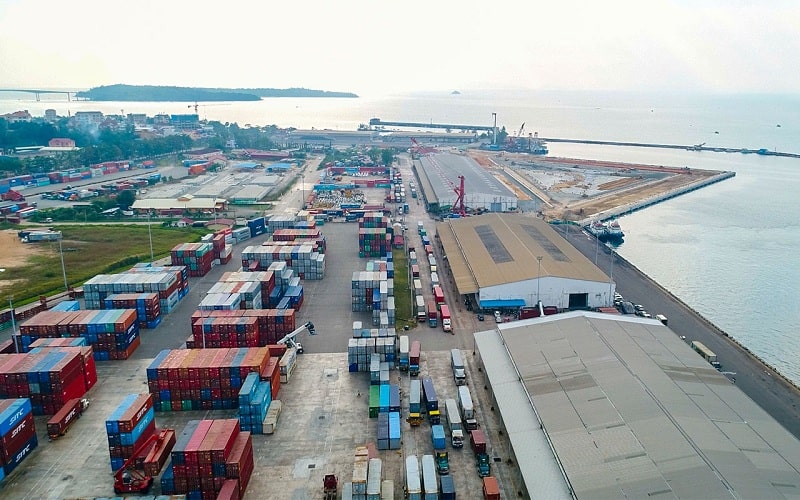 Gross domestic product (GDP) growth remains strong in Cambodia, driven by the growing real estate, construction, garment manufacturing and tourism sectors. The Asian Development Bank has even labelled Cambodia as a new "tiger economy." But what share of this growth is being fuelled by foreign investment?
This brief introduction is an excerpt of Realestate.com.kh's Cambodia Investment Guide 2019. Follow the link to download the full guide for free. Also, check out the first briefing in this series.
The Kingdom's GDP for 2018 is expected to reach $22 billion, a $2.2 billion increase from the year before. In terms of global GDP ranking, the country is still comparatively low, especially in terms of income per capita. However, the rate of current and prospective GDP growth makes the Kingdom a prime choice for foreign investors seeking to enter into an affordable and fast-moving economy.
An attractive place
Over the past decade, foreign direct investment (FDI) in Cambodia has increased by over 800%. China, Japan, Thailand and South Korea have been the main sources of FDI inflows in recent years. The property sector is one of the biggest benefactors of this annual growth.
Cambodia's economic performance has already been recognised by investors abroad. Many firms have shifted activity away from China, Thailand, and Vietnam in favour of Cambodia, to take advantage of the country's more favourable investment environment.
Chinese foreign investment is of particular importance to Cambodia's economy. According to findings by the National Bank of Cambodia and National Institute of Statistics, Chinese investments have accounted for approximately 44% of the total FDI injected into the Kingdom between 1994 and 2017.
Favourable investment laws
There are a few key aspects of Kingdom legislation that have businesses looking on favourably:
Firstly, the government treats all investors equally, regardless of race or nationality. Land ownership and some specific investment activities are the only exceptions here. Additionally, there are no imposed prices, foreign exchange controls or trade restrictions.
On the subject of land, foreigners are allowed to lease it for up to 50 years and even longer in some cases.
Finally, profits and other earnings can be freely repatriated. This, combined with the wide use of the US dollar, has many investors eager to put down money for assets in the Kingdom.
What's more, the government even provides several incentives for qualified investment projects or QIPs. To get more details about QIPs, check out the full Cambodia Investment Guide 2019.
In the zone

Special economic zones (SEZ) are geographic areas within Cambodian territory, set up by the government, which offer businesses and trade regulations that are different than the rest of the country.
SEZs also offer key infrastructure for businesses seeking efficiencies, such as backup power sources, sewerage and water, roads and on-site customs, tax and other government representatives.
A large network of SEZs throughout the Kingdom has encouraged and incentivised foreign investment into the industrial sector for many years.
The Sihanoukville SEZ (SSEZ) remains Cambodia's largest, with an area of over 1,000 hectares. This $320 million development, once fully completed, will be capable of hosting 300 factories, 80,000 to 100,000 workers and will cover 11 square kilometres.
Starting a business
Despite the fact that Cambodia fell three places this year World Bank's (WB) annual Ease of Doing Business report, the country's overall score improved. It seems the process for construction permits has become more simple.
On average, it takes between 90 and 120 days for businesses to become fully registered in Cambodia.
Luckily, in addition to the information in the Cambodia Investment Guide 2019, Realestate.com.kh is constantly updating our site with guides. We recently published one about how to start a business in Cambodia.
Partnering up
Since 1993, Cambodia has increased its international trade hugely and benefits from numerous trade agreements. Most significantly, Cambodia is a member of both the World Trade Organization (WTO) and the Association of Southeast Asian Nations (Asean).
Cambodia is located on the crossroads of the Asean economic community and is a key nation welcoming investments from neighbouring countries. Due to its membership in Asean, Cambodia has access to the Asean Free Trade Area (AFTA).
One Belt, One Road is a foreign policy initiative established by China in 2014. The policy is both economic and strategic in nature with the stated aim to link Eurasia with
Africa and Oceania via two routes, one overland and another maritime. In a nutshell, the plan is a long-term strategy with the goal of enhancing infrastructure, trade, finance and person-to-person connectivity.
China has earmarked $124 billion in investments to further develop Cambodia's infrastructure and to expand trade links between China, Asia, Africa and Europe. China is now overwhelmingly the leader in FDI in infrastructural development in Cambodia.
Though infrastructure investment may not seem directly relevant to real estate, it is considered by experts to be one of the most critical factors for promoting FDI.
Planes, trains and automobiles
Cambodia is at a point where infrastructure is about to take great leaps forward.
The Kingdom has three international airports, which welcomed a combined eight million passengers in 2017. Additionally, there are plans for airports in Poipet, Kandal province, and even Koh Kong.
The nation's roads are being put through a major overhaul, as well. Last January, a major MoU between Cambodia and China was signed regarding investment into an expressway between Phnom Penh and Sihanoukville. Many other major road developments commenced construction in the capital last year, including a $57 million bridge project across the Mekong River, and the restoration of National Road 11.
Turning to the water, Sihanoukville hosts Cambodia's only deep-sea port, however, a major river port also exists in Phnom Penh. Other passenger and freight ports are under construction in Kampot, Kep and Koh Kong provinces.
Sihanoukville Autonomous Port's initial public offering (IPO) netted nearly $27 million to fund expansion. There are three major upgrades currently in the works.
Possible technology powerhouse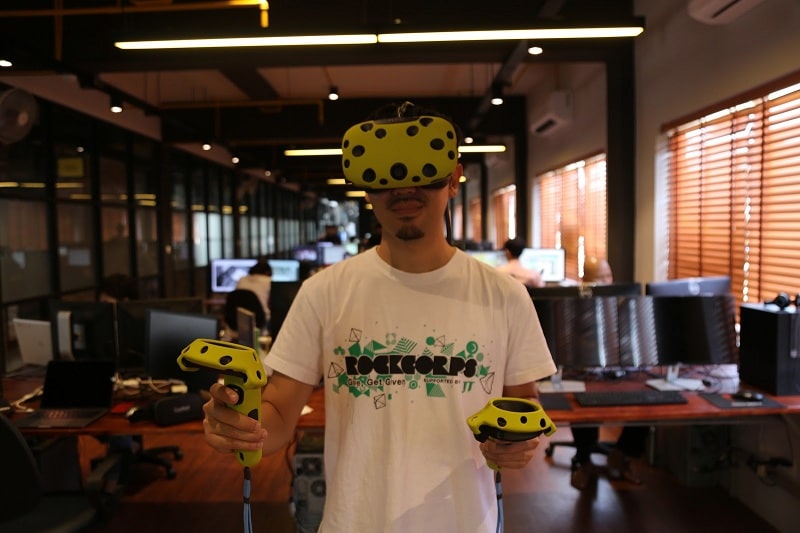 Cambodians are also entering the global community en-masse through technology, namely through dramatic strides in internet connectivity.
Data from the Mekong Business Initiative's 2017 report on Cambodia fintech shows there were over 27 million mobile subscriptions and over seven million internet users in a country of 16 million people. Perhaps more significant, over 50% of the population is under 25 and 21% live in an urban area. This means tech adoption happens at a breakneck speed.
For a deeper dive into property tech, check out our latest article on the topic.
Make sure you download the rest of the Cambodia Investment Guide 2019. Additionally, you can find tons of resources in our guides section, location profiles, and reports. Make sure you stay current with our news section.