Navigating the real estate market anywhere in the Kingdom can be a challenge. You need someone in your corner who can help you find the right place and do it quickly. Siem Reap Property Services has agents who know the local market like the back of their hand.
While Siem Reap is still a smaller market than the bustling Phnom Penh, it is spreading and growing more varied every day. Because of this, there are more choices in Temple Town than ever before. Small studios can be found for as little as $100 a month and there are brand new condo complexes offering spaces for as much as $2,000 per month.
Discounted prices 
Choch Cho, the founder of Siem Reap Property Services, said that prices in the local property sector have declined over the past six months, but are now relatively stable. He predicted that they would stabilise, and could turn bullish in as little as half a year.
Indeed, many in the industry have speculated that the city could seen a boom soon enough, as both international and domestic tourist numbers continue to go sky high. Down on the south coast of the country, many central plots in Sihanoukville doubled in less than two years due to a flurry of tourist-focused development. The fact that nearly 2.5 million tourists came to Siem Reap to visit the famed Angkor Wat complex gives even further credence to investment prospects.
Calling in the professionals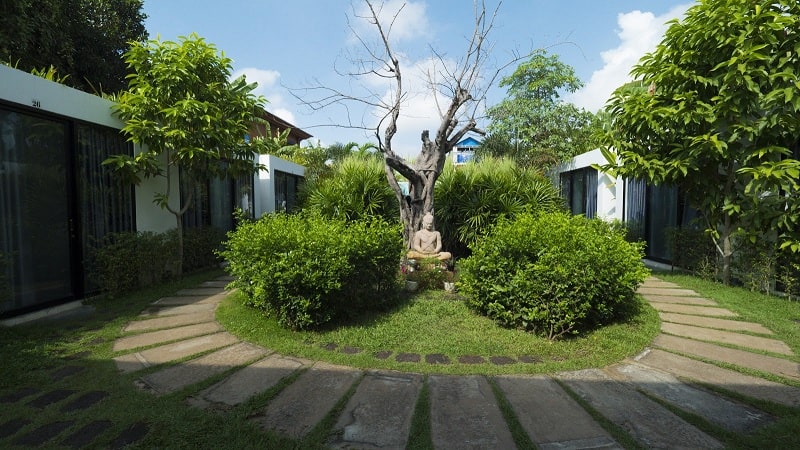 It isn't just those looking for a rental property who should consult with an industry expert. An agent can make the process of acquiring your first real estate investment totally painless. There is a lower barrier to entry as well, since the prices in Siem Reap are significantly lower than in the capital.
Even if you've been in the industry for years, it can be helpful to get a second oppinion before any decision is made. Making your first foray into investment? No problem. An agency like SRPS can help you boost your monthly income and give you the start of an attractive portfolio.
Temple Town taking off
It's no surprise that Siem Reap holds tons of potential for future growth. As home to a Unesco World Heritage Site, it remains one of the most popular places in Asia for tourists. With growing disposable incomes across the continent, more people in the middle class will have money for travel. Visitors from China, Vietnam, Thailand, India, South Korea, Japan and scores of other countries are showing up every day.
This town is definitely the place to be if you are interested in the hospitality industry. Tons of NGOs have their headquarters here, too. And the arts scene has been on fire lately.  
See it for yourself
Siem Reap is a gorgeous town. No matter what you read you will need to see it for yourself. So, check out the video at the top that Realestate.com.kh made with the help of Siem Reap Property Services. They focus on helping anyone find the perfect housing in Temple Town.