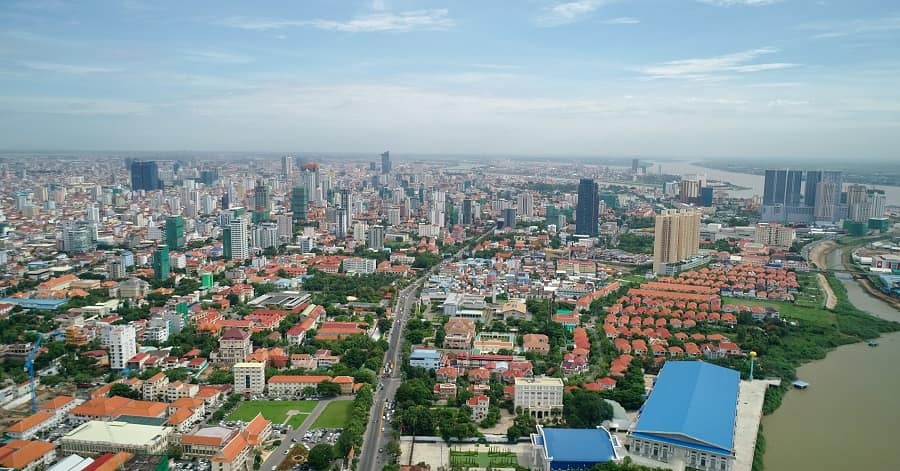 Condominiums, which represent a new trend in the Kingdom, are gaining steam and catching the eye of local buyers. There is a unique investment opportunity in buying condos. They can generate a solid revenue stream and increase hugely in value over time.
Before last year, most new developments were centred either near the central business district or along major corridors such as Norodom or Hun Sen boulevards.
The story changed starting in the second half of last year. Strategic areas such as Sen Sok, Tuol Kork and Chroy Changvar districts saw a flurry of activity.
Soth Virak, CEO of Huttons CPL, said that the Kingdom is currently in a "golden age" of real estate and is offering huge value gains compared to Thailand, Vietnam and Malaysia. Markets there, he said, are mature but growing at a slower pace.
Virak stressed two factors that make Cambodia unique in the region: affordable land prices and freehold ownership.
"Phnom Penh is now similar to Hong Kong in the 1980s," he said, adding that Knight Frank and other international brand developers are optimistic for the Kingdom's future.
According to a third quarter report from Cambodia's agent group CBRE, six new condo projects were launched in that time. The majority of them were in these new up-and-coming districts.
The new projects are set to add a further 2,374 units to the condo supply and will mark a 5.2% increase over launches in the previous quarter. This shows that developers are growing more confident in the sector and are putting down serious investments.
Khorn Kungkea, CEO of agency ERA Cambodia, reflected on buying opportunities by saying that there are benefits to be had when buying from an off-plan project. He said that projects can increase in value as other projects fill in the surrounding space, and can be expected to generate high rental returns for years in the future.
"Before, 80% of my clients were foreigners. Now, however, most are Cambodians," Kungkea said, adding that reasonable prices are making for a very attractive market.
A five-star unit in Cambodia, he said, can sell for between $2,500 and $3,500 per square metre. He claimed that a similar property in Singapore would be priced closer to $18,000 per square metre.
Echoing Kungkea's view, Virak said that 90% of his condo buyers are currently Cambodian.
"For a typical project we sell five to six units a month to local clients," he confirmed, adding that convenient location, good facilities and amenities, community lifestyle and flexibility were the main factors that led buyers to condos. He said that if they wanted to rent out the condos they were often able to get returns of 8% per year.
Felix Calimbo Jr, sales and marketing manager for the Bel Air project, expanded on the flexibility offered by condo developments.
"[Condos] offer high capital appreciation. Condos can be flipped into an apartment or hotel whereas other real estate investments can't be.
Calimbo was sure to remind that great deals don't always mean good quality properties. He advised buyers to follow due diligence on legal issues before making any decision.
Speculating on the future, however, he said that he expects condos to be a much more prominent feature of Phnom Penh's skyline as the years go by.