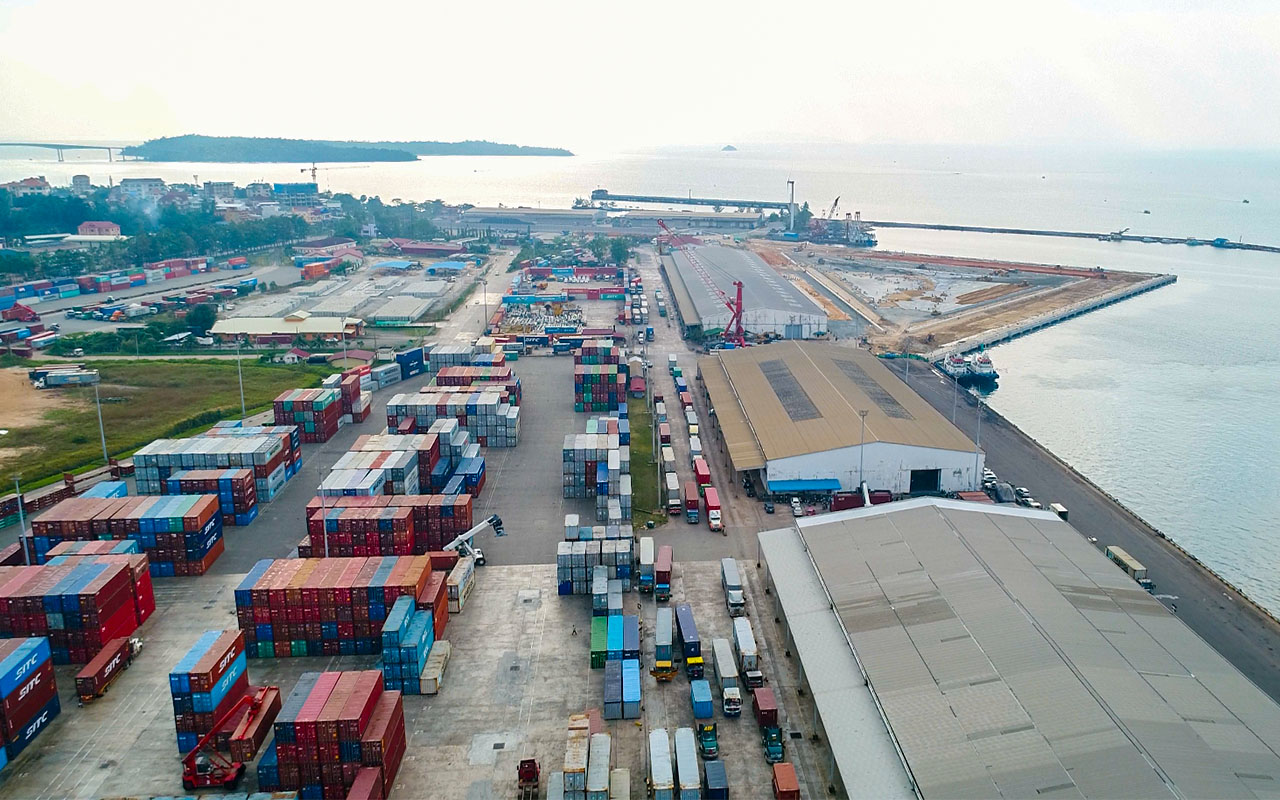 Save for a short coastline facing the Gulf of Thailand in the southwest, Cambodia is mostly a landlocked country. But apparently, this limitation is not deterring the Kingdom, with help from its foreign friends, from going into a port building, expansion, and improvement frenzy on its few outlets to the sea in a bid to improve economic, trade and tourism prospects.
In the last few months, several major port construction, expansion, and improvement projects were either completed, underway, or are being planned in Sihanoukville, Kampot, and Koh Kong, all in Cambodia's southwest. In addition to the seaports, Cambodia, which is traversed by the mighty Mekong River and its tributaries, has a few river ports in the provinces of Phnom Penh, Takeo, and Kampong Cham.

The most significant port project in the Kingdom is major improvements to the State-owned Sihanoukville Autonomous Port (PAS). PAS stretches over 125 hectares of land in Preah Sihanouk province.
Last June 2018, PAS, which is Cambodia's sole deepwater seaport and major trade gateway to the outside world, launched a $74 million multi-purpose terminal. The Japan-funded port improvement project provides an addition 330 meters for ship docking.
This allows the port to accommodate larger ship with heavy loads. The new terminal is able to load shipments between 40,000-50,000 tonnes, which is double the capacity of existing terminals at the PAS.
Minister of Transport Sun Chanthol said the new terminal will make PAS play a more significant role in speeding up the delivery of goods as well as boost competitiveness between Cambodia and neighboring countries. It was noted that the terminal will facilitate 70 percent of exports and imports coming through Cambodia.
Minister Sun said that in addition to the new terminal, plans are afoot to turn PAS into an intermediate-scale standard port in the next few years.
The planned expansion will entail the construction of another container terminal, which will enable the port to handle more than 1 million TEUs (twenty-foot equivalent units). The expansion will also enable the Sihanoukville port to receive ships of more than 60,000 tonnes.
The proposed new container terminal will have a depth of 14.5 meters and a length of 350 meters. Funding is courtesy of a $209 million soft loan from the Japan Government. Construction of the new terminal will commence next year and targeted to be completed by 2023.
Meanwhile, in the province of Kampot, which is more well-known for growing the world's best pepper, Kampot Pepper, a new 4-hectare seaport will also rise soon. Kampot, which also shares a border with Vietnam, has a coastline of some 45 km on the Gulf of Thailand.
The construction of the much-awaited seaport in Kampot province began early last month. Part-funded with a loan from the Asian Development Bank (ADB), the planned port is situated in Kampot's Tek Chhou district.
The massive project is expected to help boost the local tourism and property sectors, as well the national economy in general.
Minister of Tourism Thong Khon noted that with their close proximity to Vietnam and Thailand and their important role in tourism development, the Cambodian Government has been focusing on developing these waterways.
Maritime traffic with Vietnam and Cambodia is expected to rise once the project goes into operation. The ADB expects the port to serve 360,000 international and domestic tourists a year in its first year and 442,000 by 2022.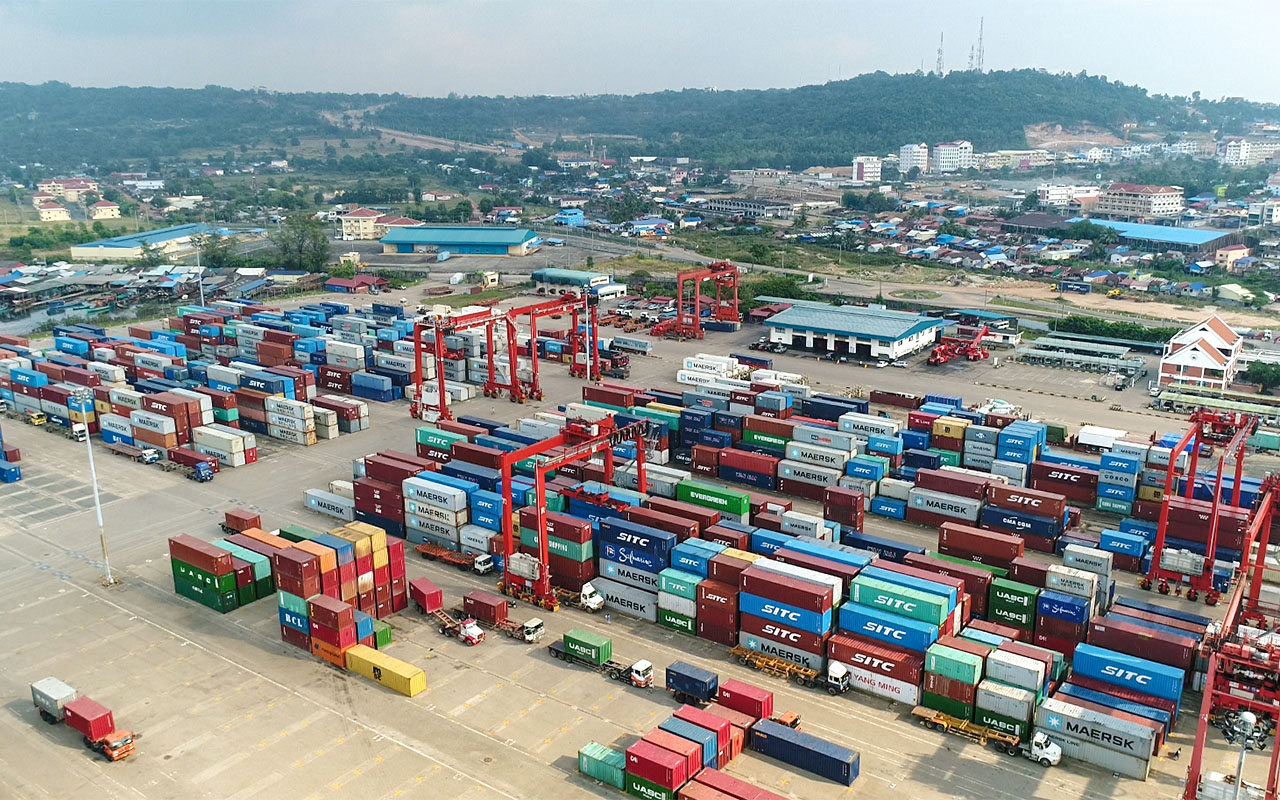 Echoing Mr Thong, Kampot Governor Cheav Tay, said a new seaport in Kampot will benefit the local infrastructure and the country's economy. Support infrastructure like roads and bridges are likely to be built close by to support the growing economy and tourism industry.
For Soy Sinol, Director, Kampot Tourism Department, there is the exciting prospect of the seaport attracting real estate developers. "These kind of projects generally attract them," he said, while also noting that real estate values in the area will rise once the project is complete.
The Kampot port project is slated for completion in 2019.
In Koh Kong province, China's Tianjin Union Development Group (UDG) is developing 45,000 hectares of land, including building a port and an airport, as part of its $3.8 billion Dara Sakor Beachside Resort project. Few details regarding the port project have been released so far.
In early 2009, there were also plans to build a $20-million tourist port in the tiny southwestern province of Kep. While the Kep port project, due to various reasons, did not push through, there are some who believe it will be revived in the next few years.  
Cambodia's focus on infrastructure development, including port construction and expansion, is expected to help the Kingdom's economy, one of the fastest-growing in Asia, to keep humming in the foreseeable future.